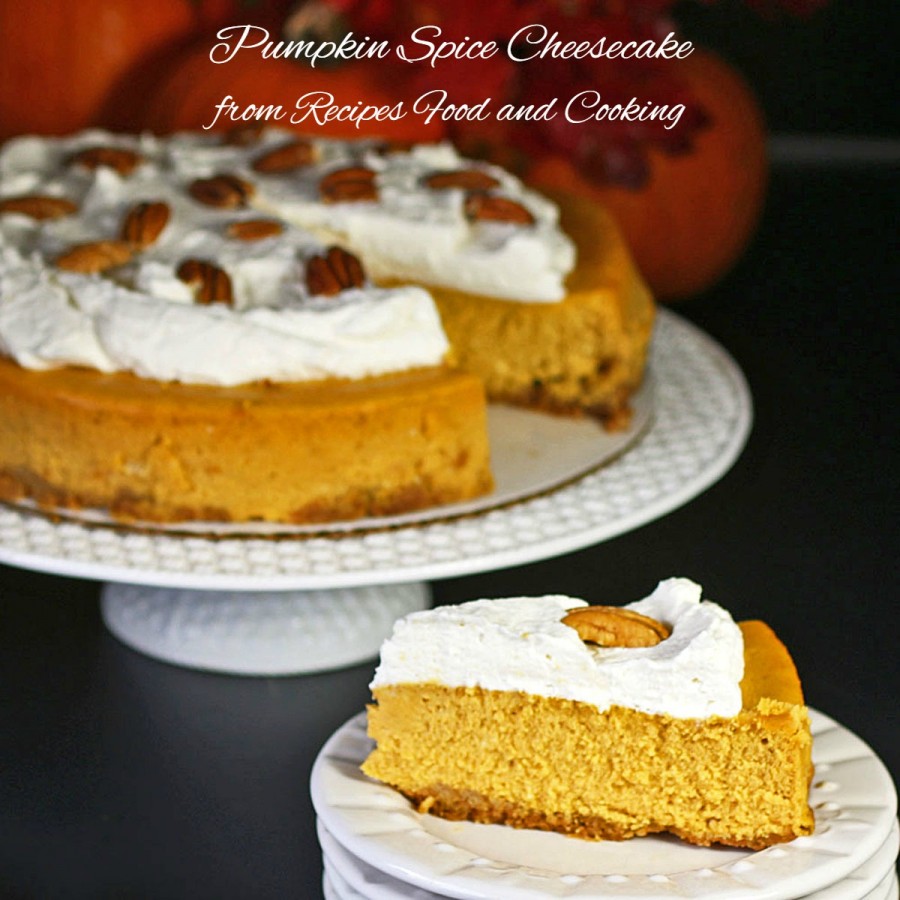 Pumpkin Spice Cheesecake
Hi everyone! So excited to be here this month again, I'm Mary Ellen and I blog over at Recipes Food and Cooking. We are heading into my favorite season of the year. I'm sharing one of my favorite cheesecake recipes with you today which just so happens to taste really similar to the Cheesecake Factory's Pumpkin Cheesecake.
Cheesecakes are one of my favorite things to bake for the holiday season. Most will freeze well so they are a perfect make ahead dessert. Just don't add the whipped cream until ready to serve. I like thawing them best overnight in the refrigerator but it isn't necessary.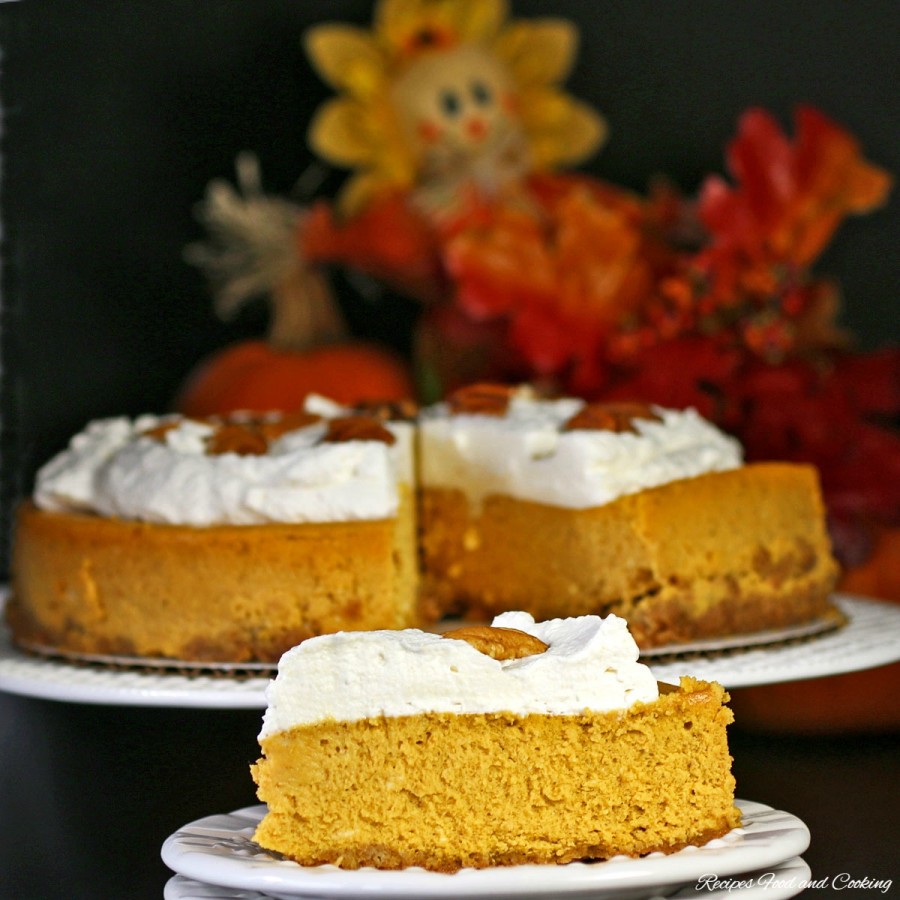 Some of my best tips for when making a cheesecake.
Put a pan of hot water in your oven when you preheat it to get that steam going.
Don't overmix your cheesecake when making it. I do mix it really well when it just the cream cheese and sugar. You do want the cream cheese to be light and fluffy when adding the rest of the ingredients. From that point forward I quickly mix in my eggs, one at a time and remaining ingredients. I'm not trying to incorporate any extra air at the point the eggs go in.
When the cheesecake is done, I run a knife around the outside of the pan immediately when the cheesecake is finished baking. I feel like this helps to prevent it from cracking. I let the cheesecake cool in the turned off oven with the door cracked for a hour after baking.
If it does crack, don't worry about. It won't affect how it tastes. We are covering this one with lots of whipped cream.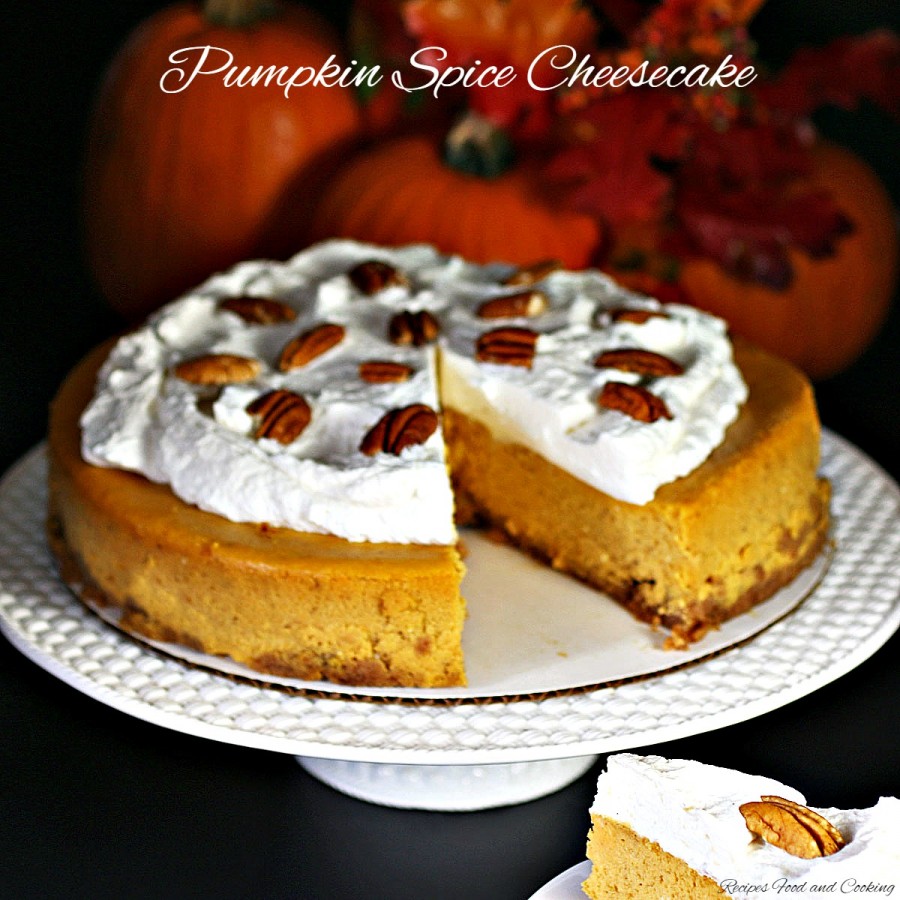 Pumpkin Spice Cheesecake
Crust
1 sleeve graham crackers crumbs – crushed
1/4 cup brown sugar
1/2 teaspoon ground ginger
1/2 cup butter
Filling
3 8 oz. packages cream cheese – at room temperature
1 (15-ounce) can pure pumpkin – (not pumpkin pie mix)
4 large eggs
1/4 cup sour cream
1 1/2 cups sugar
2 teaspoons ground cinnamon
1/2 teaspoon ground ginger
1/8 teaspoon fresh ground nutmeg
1/8 teaspoon ground cloves
pinch salt
1 tablespoon flour
1 teaspoon vanilla
Topping
1 1/2 cups whipping cream
1/2 cup brown sugar
1 teaspoon vanilla
handful toasted pecans
Crush the graham crackers with a rolling pin or in a food processor. Add the ginger, sugar and melted butter. Mix all together and press on the bottom of a ten inch springform pan.
Bake for 7 minutes at 350 degrees.
To make the filling, put the cream cheese and sugar in a mixing bowl. Blend together on medium speed until light and fluffy. Add the pumpkin. Mix well.
Add the eggs one at a time. When thoroughly mixed add the sour cream, vanilla, cinnamon, ginger, cloves, nutmeg and pinch of salt. Sprinkle the tablespoon of flour over the spices. Blend on medium speed until mixed it. Pour over the graham cracker crust. Spread out evenly.
Place a pan of hot water in the oven on the rack below the cheesecake. Bake at 325 degrees for about 1 hour and 15 minutes. When cheesecake is done it will be slightly puffed in the center and a tester will pull out clean. Run a knife around the outside edge of the cheesecake. I leave the cheesecake in the oven with the door cracked for one hour while it cools. (Be sure the oven is off.) Cool completely before covering. Refrigerate the cheesecake for at least 4 hours.
Toast the pecans in a 350 degree oven for about 5 – 7 minutes. Watch them carefully they can go to burnt in a minute. Check them often while they are in the oven.
To make the whipped cream, add the cold heavy cream to a mixing bowl. Whip until it thickens and add the sugar and vanilla. Whip until soft peaks form that hold their shape. Put on top of the cake with a few pecans. Serve.
Note: this cheesecake freezes well if you want to bake it ahead of time. Top with the whipped cream before serving.
Maybe you'd like to try another one of our seasonal dessert recipes?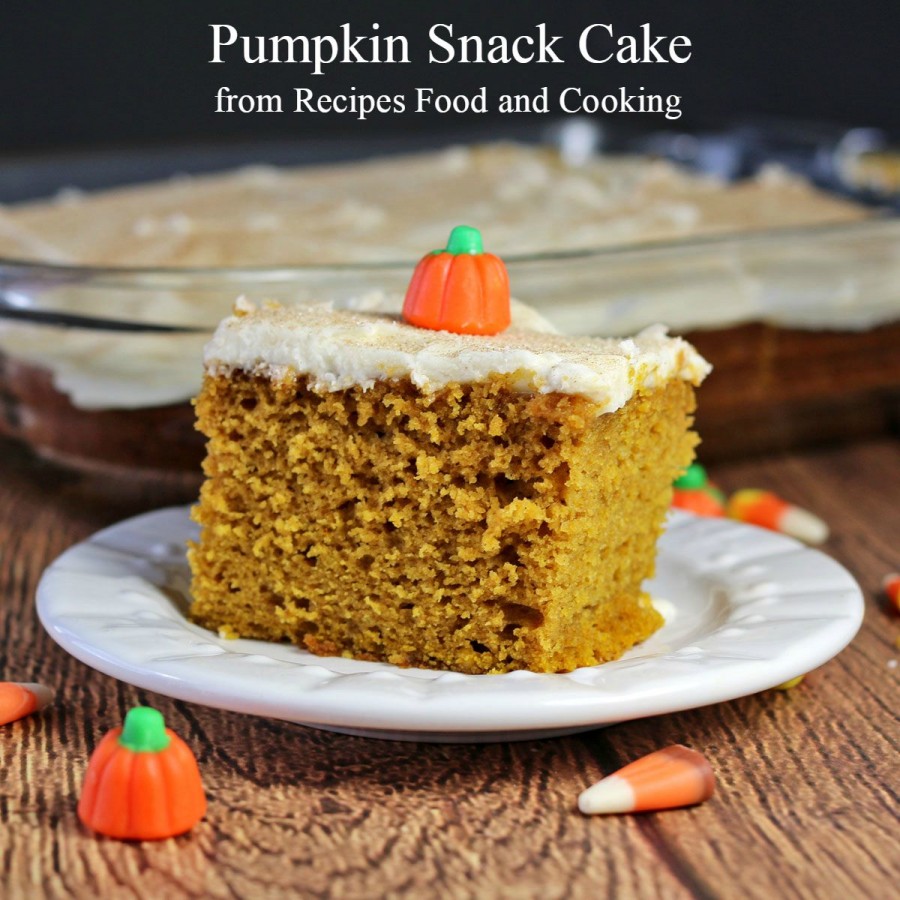 Pumpkin Oooey Gooey Butter Cake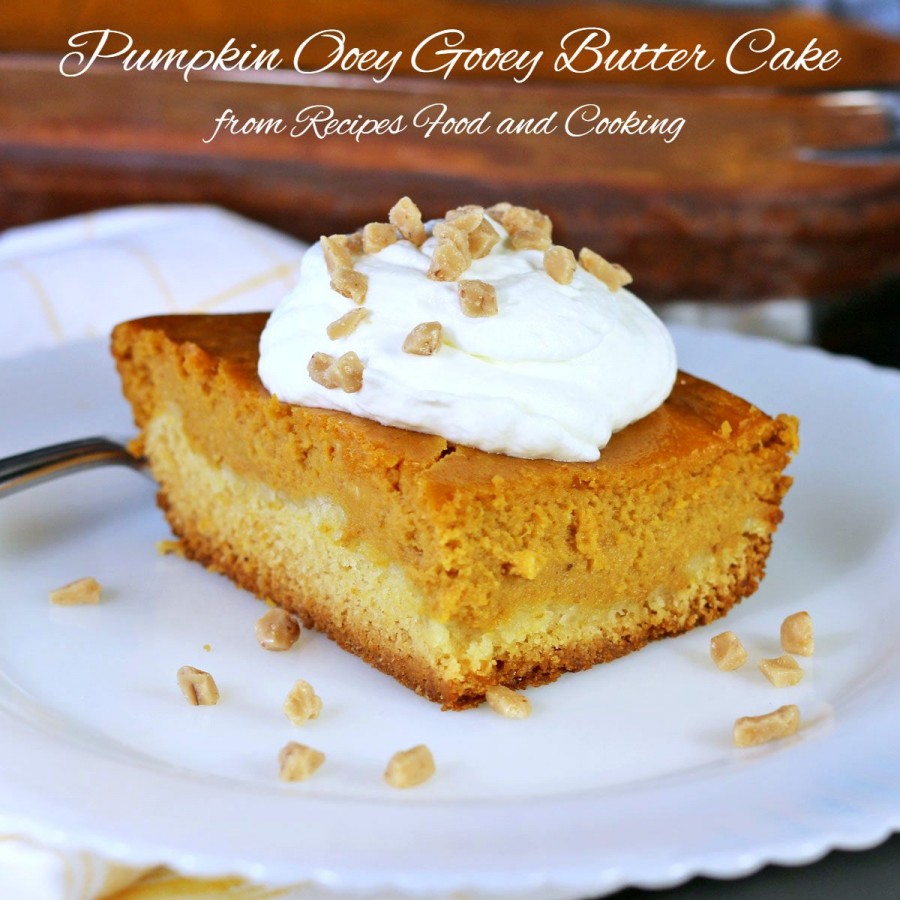 Sugar Free No Bake Pumpkin Pie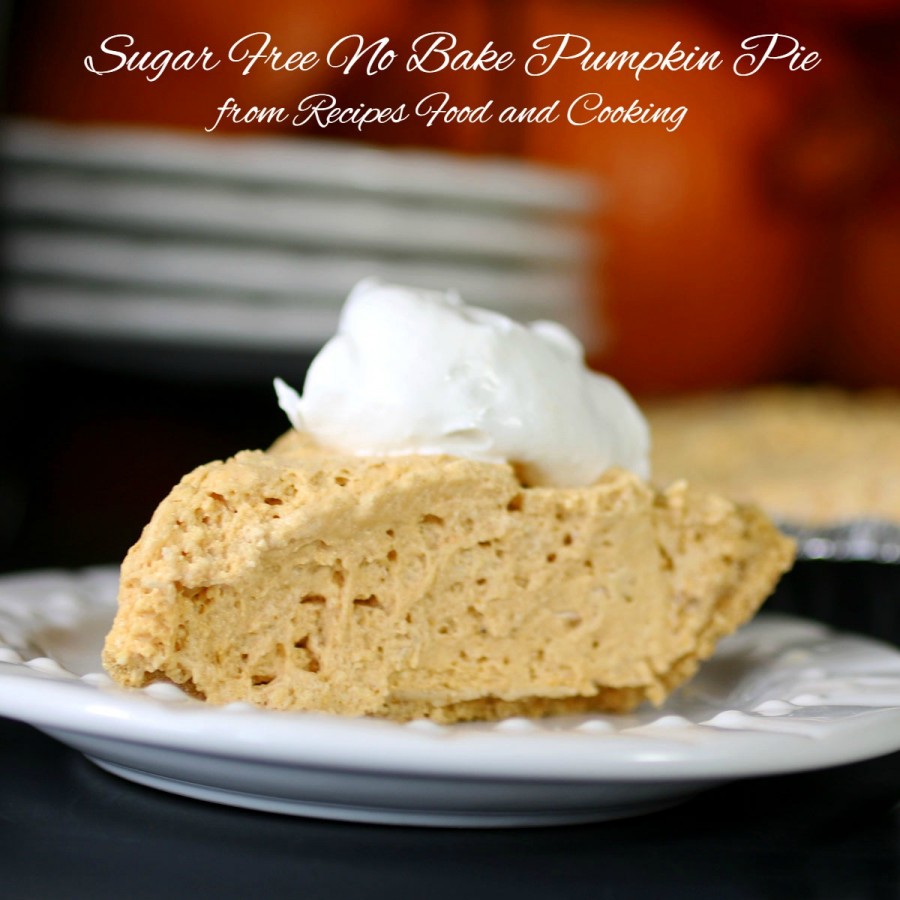 Pin It!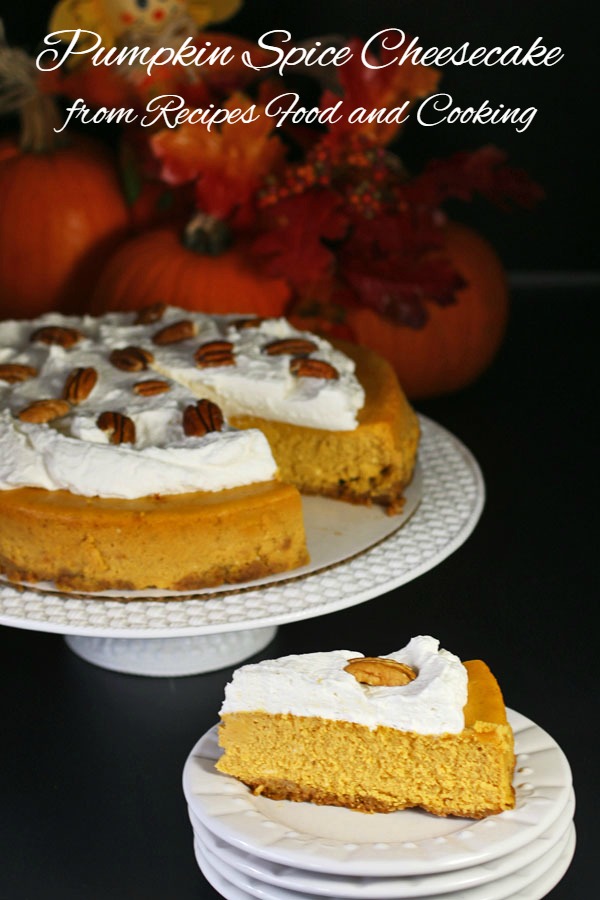 Mary Ellen loves to cook and bake and learned to cook watching her grandmother, mom and aunts in her grandmother's busy kitchen. It was a magical place where it seemed as if the pot never emptied and there was always room at the table for one more. It seems only natural that she would love to cook and bake so much. She worked in her uncle's restaurant all through school and continued on a culinary path for about 15 years including being a pastry chef. She even owned a bakery for a short time. She is the owner of That's My Home, Recipes Food and Cooking and Razzle Dazzle Recipes.
I'd love it if you followed me!
Facebook//Google+ //Pinterest//Twitter