It is fall and that means Pumpkin Spice EVERYTHING – and I am in heaven!! I celebrate when the Starbucks Pumpkin Spice Latte comes out (like seriously celebrate) and I am the first in line when the cider mill opens to get their delicious donuts! So I decided to combine my two favorite fall treats into one delicious dessert with these Pumpkin Spice Bites! They take the cinnamon deliciousness of the pumpkin spice and the yumminess of the sugar donut topping and mush them together into this beautiful dessert creation!
The absolute best part about them (besides their taste) is that they come from a box (with a tweak)! They only take about 20 minutes total to make! Oooohhhhhh and your house is going to smell amazing!!
Here is what you need:
Here is what you do:
Whisk together the sugar, cinnamon and nutmeg in a small bowl.
Bake the muffins according to the directions, but use a mini muffin pan. I baked mine at 350 for 12 minutes.
Let the muffins cool and remove the muffins from the pan.
Brush the melted butter on the top of the mini muffin (I used a basting brush) and dip immediately in the sugar mixture.
Serve and enjoy!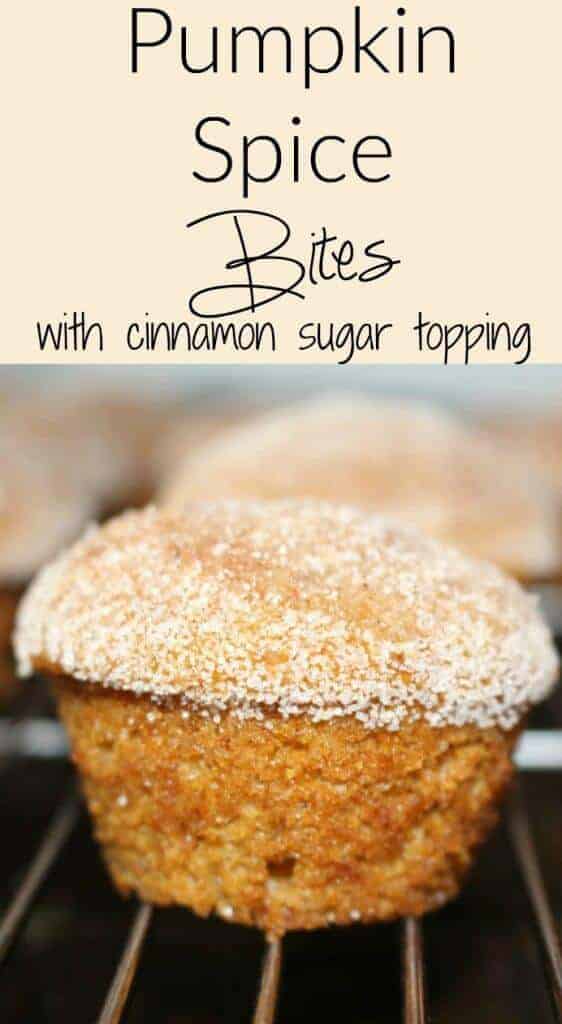 Looking for some other yummy bite size desserts – click on the pictures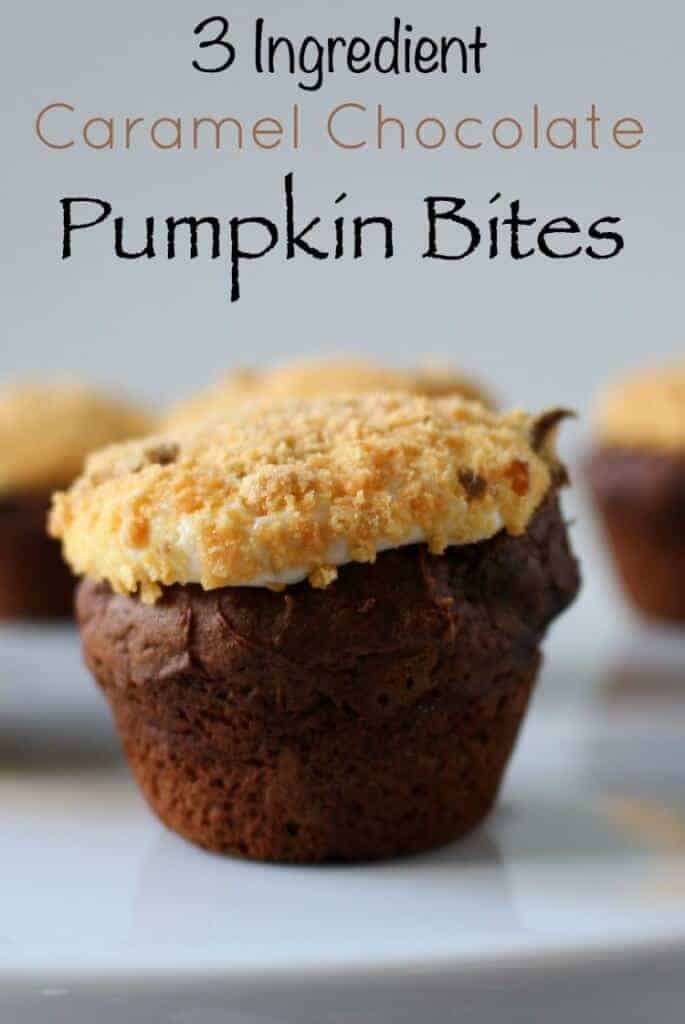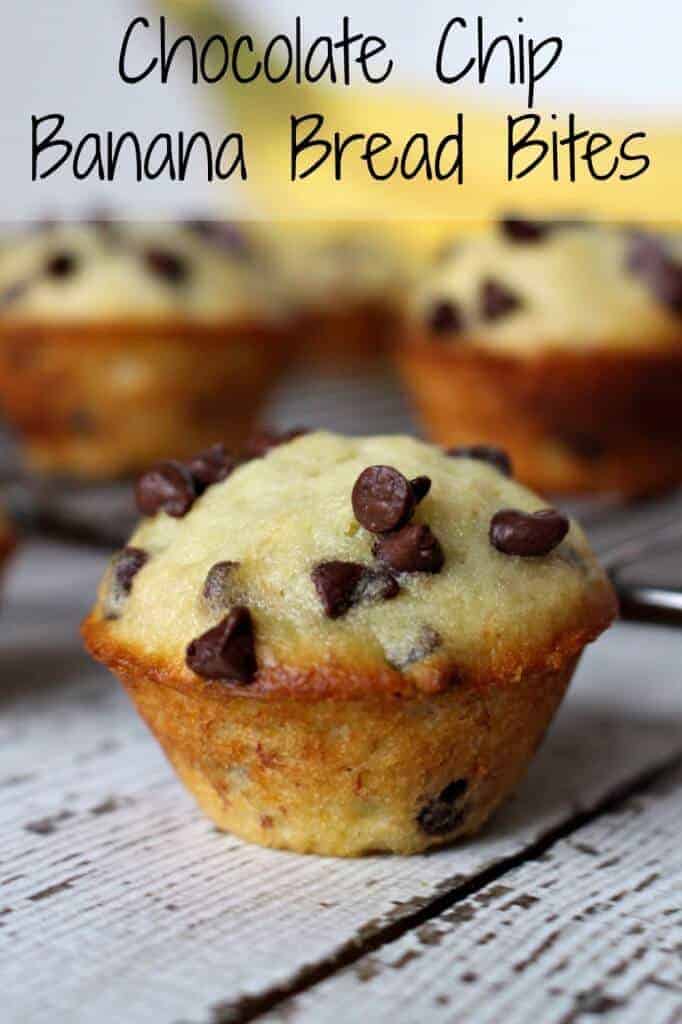 below: