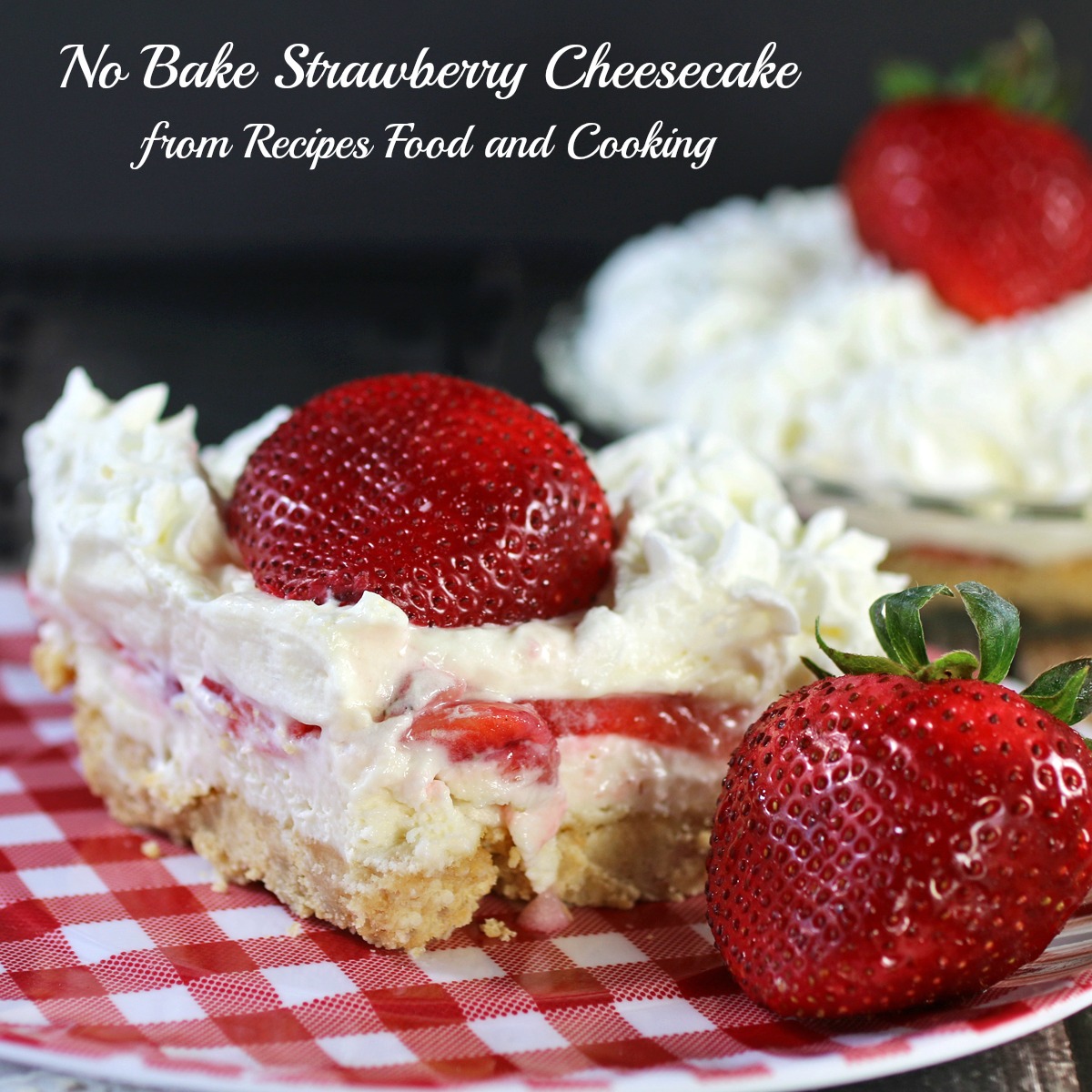 No Bake Strawberry Cheesecake
Hello everyone! I love posting over here at Princess Pinky Girl and I am so excited to be sharing this quick and easy dessert with you. Everyone needs a go to recipe that can be made in less than 30 minutes and this one is perfect for summer. I'm Mary Ellen and I blog over at Recipes Food and Cooking and That's My Home.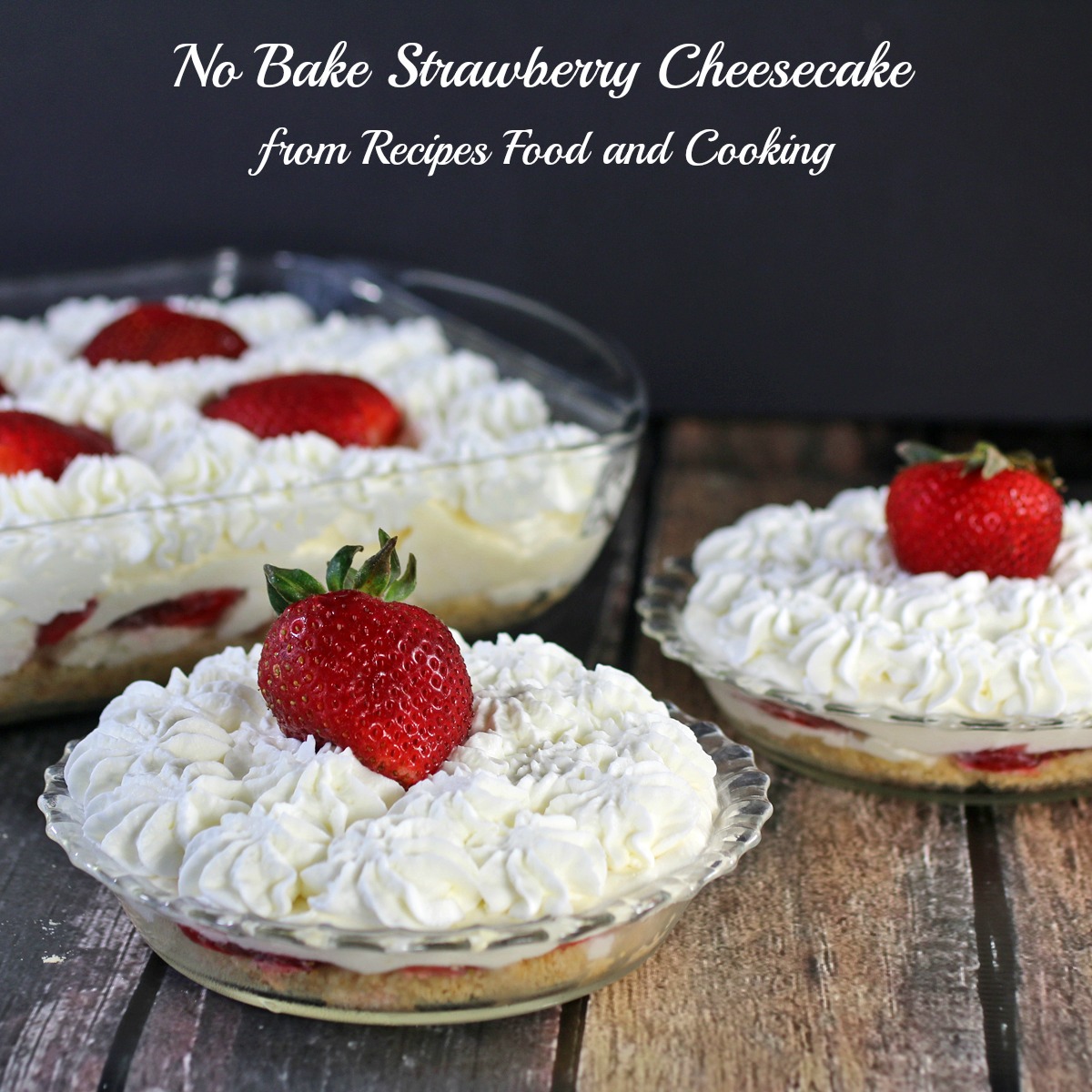 I love this recipe and you've got a couple of choices as to how to serve it. One is to just make it in an 8 x 8 or 9 x 9 pan, the other is to make individual ones and you will get 6 if you make them in little pie pans. The ones I used are vintage but they are the same size as the tin ones. I love vintage pans. I shop at garage sales, flea markets and thrift stores for them. If you watch for them you can still get reasonable prices for some of them.
No Bake Strawberry Cheesecake
24 Golden Oreos
5 tablespoons butter, melted
8 oz. cream cheese, at room temperature
3/4 cup confectionery sugar
1 teaspoon vanilla
1 16 oz. container whipped topping
1 3.4 oz. package instant cheesecake pudding mix
1 1/2 cups milk
3 cups sliced strawberries
1 1/2 cups heavy cream
3/4 cup confectionery sugar
1 teaspoon vanilla
Crush the oreos in a food processor or in a bag with a rolling pin. Add the butter. Mix together. Pat onto the bottom of the pan or divide among the individual ones. Pat down.
Mix together the cream cheese, confectionery sugar and vanilla. When thoroughly combined fold in half of the whipped topping. Pour the filling over the crust and spread out evenly.
Mix together the pudding mix and milk. Let set 5 minutes. Fold in one cup of the whipped topping. Spread on top of the cream cheese layer evenly.
Slice the strawberries. Spread over the top of the pudding.
Whip the heavy cream. When soft peaks start to form add the vanilla and confectionery sugar. Continue to beat another minute until cream has stiff peaks. Spread on top of the strawberries or pipe on top using a pastry bag and a large star tip. Refrigerate for at least 2 hours before serving.
Here are a couple of other Strawberry recipes that might interest you.
Strawberry Cake – Strawberry Cake is made using a tender and moist white cake with sweetened strawberries. Frosted with whipped cream, melts in your mouth!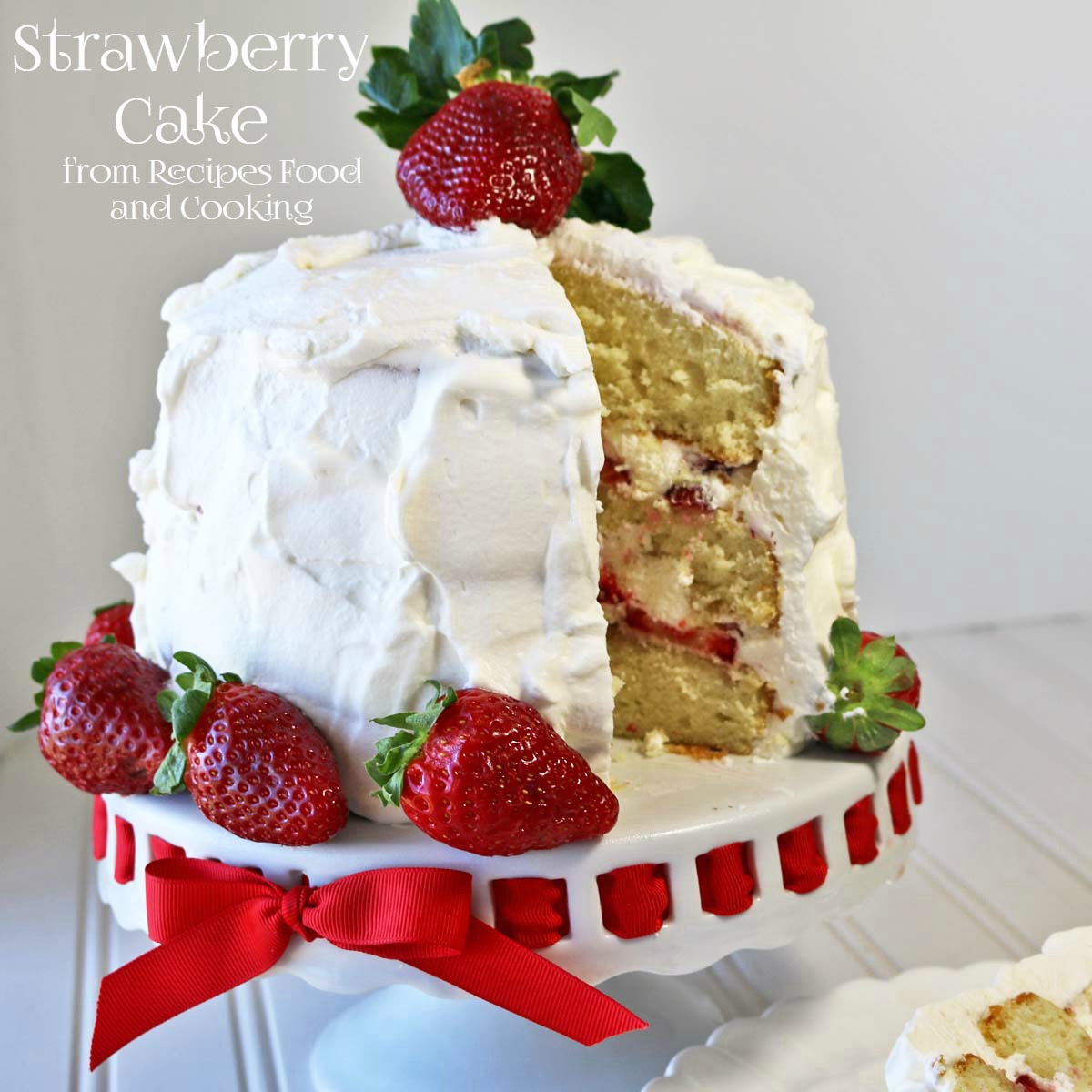 Strawberry Citrus Cookie Tarts are Sugar Cookies topped with a Citrus Cream Cheese. Add Strawberries and Blueberries and brushed with orange marmalade.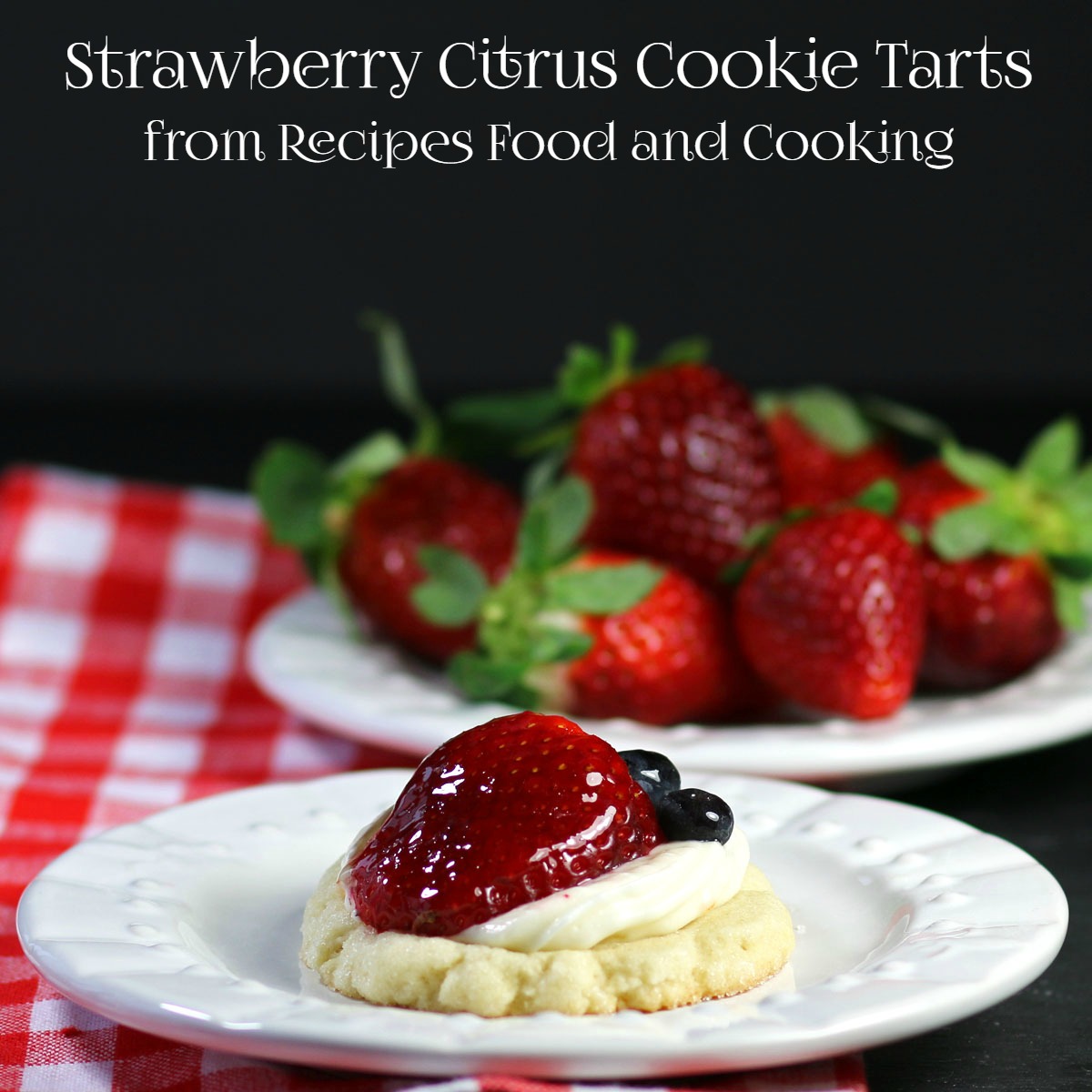 Pin It!

Mary Ellen loves to cook and bake and learned to cook watching her grandmother, mom and aunts in her grandmother's busy kitchen. It was a magical place where it seemed as if the pot never emptied and there was always room at the table for one more. It seems only natural that she would love to cook and bake so much. She worked in her uncle's restaurant all through school and continued on a culinary path for about 15 years including being a pastry chef. She even owned a bakery for a short time. She is the owner of That's My Home, Recipes Food and Cooking and Razzle Dazzle Recipes.
I'd love it if you followed me!
Facebook//Google+ //Pinterest//Twitter