Great gifts for teens… Never an easy task, especially with their often lengthy wish lists! This is a guide of a HUGE variety of teen gift ideas they will be beyond excited with! Teen boys or girls – you'll be set with these gift ideas. Especially if you feel as if you've hit a wall with ideas! Look no further!

Teens can be so hard to shop for! They want everything and nothing at the same time. That is why we created this great guide of gifts for teens which will hopefully help you get through those shopping woes! These Great teen gift ideas will make your gift shopping so much easier!
Birthday gifts, Bar Mitzvah gifts, Bat Mitzvah gifts, Christmas Gifts, Hanukkah Gifts – you name it, we have ideas for you!
Know of any great gift ideas that we didn't include? Let us know – we all can use all of the help we can get!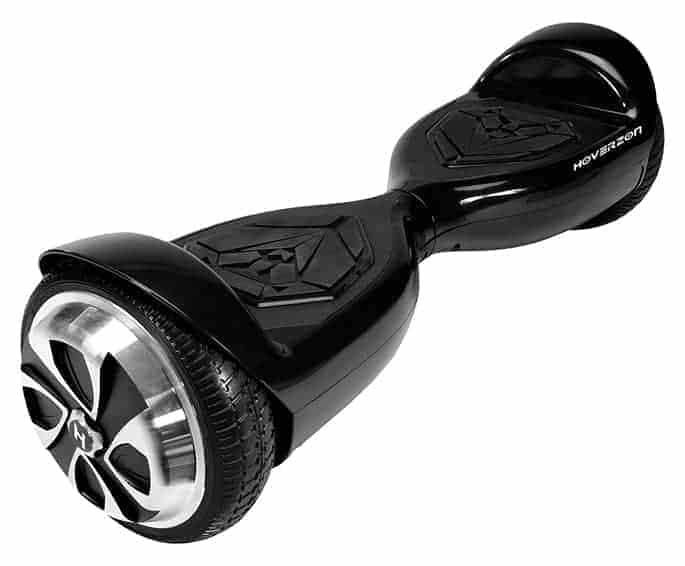 /div>
This hover board is surely going to be at the top of teens wish lists even this year! The technology behind these hover boards is incredible, and it'll get them outside and enjoying some fresh air. The adults will love trying this one out, too.
My kids lose their stuff all the time!! Especially their keys – they are always losing their keys! Not anymore because these Tiles are going on EVERYTHING they own!!!
Put a tile on their keychain and if they ever lose their keys you can locate them via an app on your mobile phone! So much awesomeness with these Tiles!!
You'll be getting thanked for a gift like these Beats for years to come! They're top of the line when it comes to headphones, and they come in a large variety of colors.
Coming in at $199, they're worth every penny – the sound quality is like no other! There's a large selection of colors – choose between pinks, neutrals and blues depending on your teen's favorite and they'll be enjoying these a TON.
How cool is this?! I'm sure you've seen your kids putting their phones into a drinking glass to create their own speaker before… Well, this beautiful handmade and watercolor painted bowl will not only keep your drinking glasses in the cabinets where they belong, but create an incredible speaker-like sound.
It's MUCH nicer looking than your typical speaker, and at $29 it's a super different and cool gift your teen will love.
All of the kids (and adults!) can enjoy this gift idea for teens – it's a game they'll enjoy all year round and gets them up and moving!
With tons of hit songs they'll know and love to sing and dance to, this game is addicting!
This quote is so meaningful and a great daily reminder for teens most especially. We all know how hard those years can be, and this is a perfect teen gift to remind them just how special they are.
It's only $2 and is a printable, so you can grab one for each of your teens and for their friends too.
As GoPro waterproof cameras become increasingly popular, they move up on teens wish lists year after year.
It's no surprise as to why; these are innovative and incredible to capture adventurous moments whether it be at the park or on a family vacation. It's waterproof and sport proof, and this starter kit comes with a bunch of GoPro accessories that your teen will love to learn with.
While it has a bit of a learning curve, once they get the hang of it they'll be making "GoPro videos" with their adventures that'll leave you speechless!
For only $15, this will prove to be one of the most loved but also most practical gift ideas for teens. The Bluetooth shower speaker connects easily to their phones and allows their music to be played as this speaker goes inside the shower.
It's genius – and your teen will be thrilled!
This waffle knit cosmetic case is a great size for teens to hold all of their beauty and skincare products, and has the prettiest monogram on it! It makes for a great gift for any holiday and is only $14.99.
What teen doesn't carry their phone around where ever they go? Now, they won't have to worry about it dying – and you won't have to worry about not being able to get in touch with them!
This portable charger is powerful; providing a faster charge than most. This is one of the better, inexpensive portable chargers on the market and it works with nearly every USB phone cable that you can think of.
A real-life laser gaming experience for teens and their friends = endless amounts of fun! This set has equipment for two players and is a great holiday gift for teens.
We all love to snack, but our teens are growing and snack a ton! We might as well promote healthy eating with some healthy snacks – this Brain Grain gift basket is a great gift for teens during any time of the year.
They'll love seeing all of the delicious (yet healthy) snacks included in this basket! The best part is it's a care package, so it's packaged as a gift leaving no work for you besides ordering.
Your teen girls will feel oh so stylish with this beautiful black nylon Kate Spade backpack! She can use it for school, after school activities and sports and going out with friends too.
It's affordable and the material is great for all weather – no worries about it getting ruined here! It's the perfect size (not too big or bulky at all) and fits everything you could ever need. Even as a teen girl. 😉
Socks may be a necessity, but fun multi-color socks like these sure do make a fun gift!
They're a great stocking stuffer for teens or even included in a birthday gift basket. Either way, you can't go wrong with $6 for a 6-pack of cute socks.
Under $20, comes in 4 colors and probably the softest pillow EVER! Keep your teens comfortable – this is great for them to relax in bed with or sit on the couch and do homework with. They'll love it!
A great gift for teen boys and girls that doubles as room decor! This LED light box allows the teens to write their own custom messages as often as they'd like. It's battery operated and only $19.99.
Check out some great gift ideas for mom