Great Gifts for Boys! Whether you need a birthday gift or holiday gift for the boy(s) in your life, these ideas will help!
It can be difficult to shop for younger boys; whether they love technology (don't all boys these days?) or a good, old fashioned toy – here's a variety of great gifts for boys that they'll love and at all different price points!
Whether your little one already has a love for music or you're hoping that they develop a musical ear, this is the sweetest little piano! It's a perfect size and makes for a great birthday gift or Christmas present for little boys. Another bonus is that it's under $200 and will likely be a toy that gets passed down through generations.
A Starter Guitar is another great instrument toy that is great for young boys! No matter their age, it's never too early to find a passion like music. It's a great way to gauge interest and see if this will be their "thing"; you may just have a future rockstar on your hands! 😉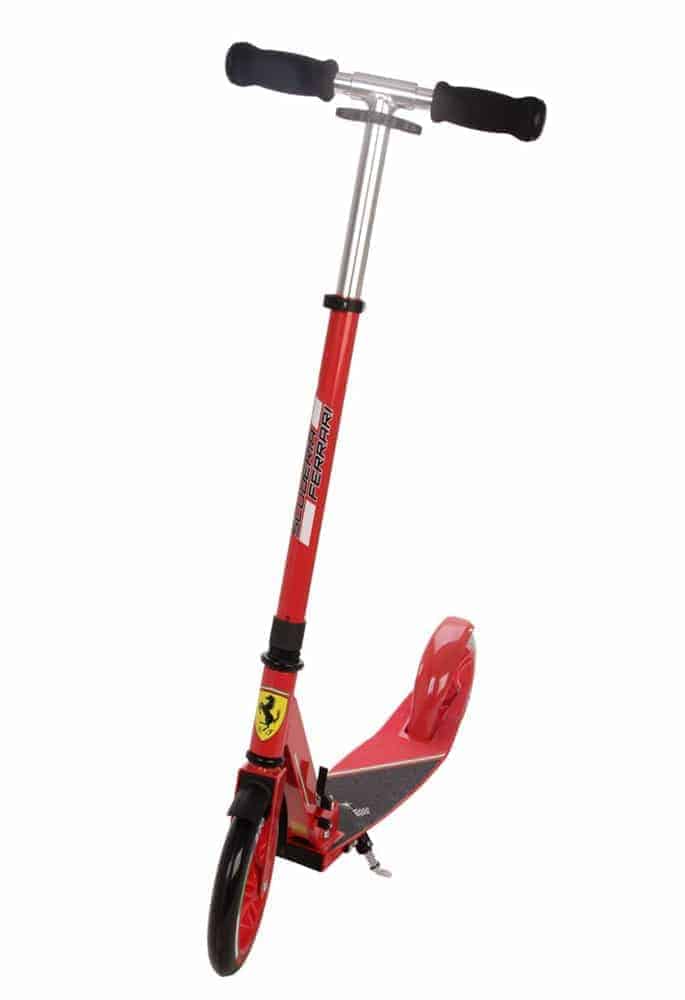 Kids LOVE scooters, but who wouldn't love a Ferrari scooter?! It's slick and super cool looking – a great gift for boys. It folds, has a kickstand and will get the kids playing outside with a fun (and stylish!) scooter.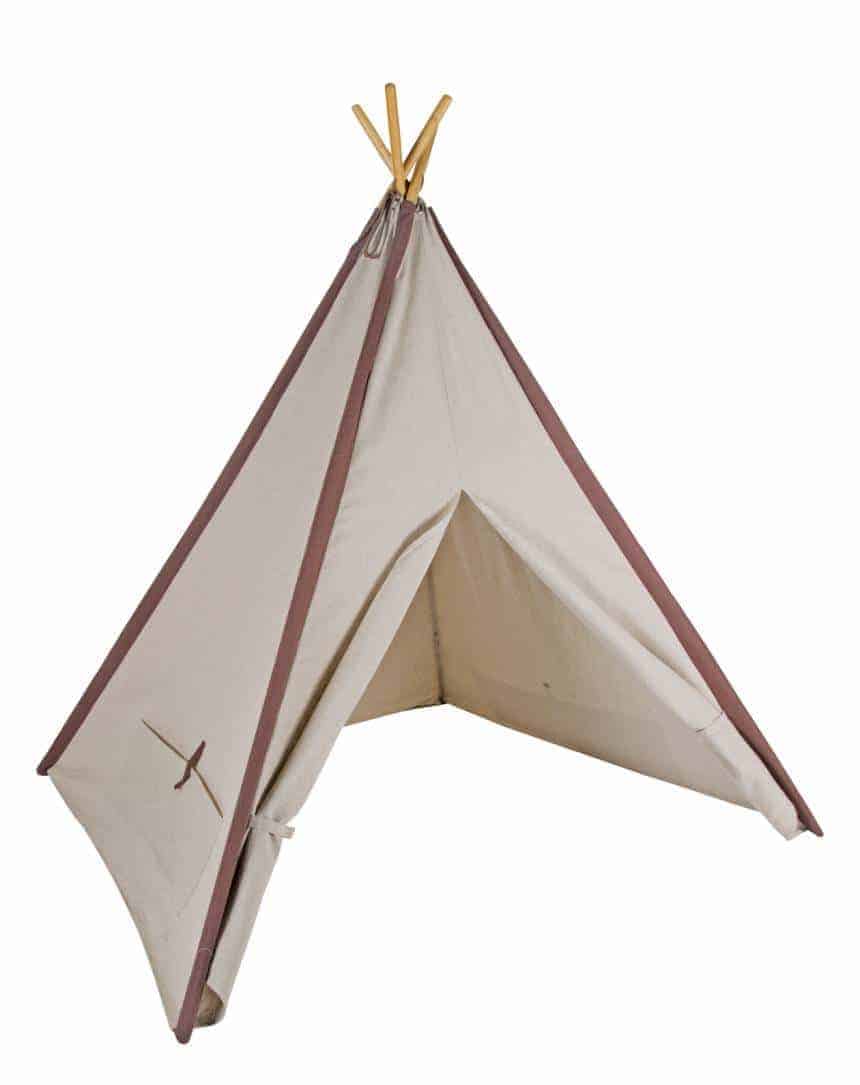 This Teepee Fort is one of those gifts that will keep your kids occupied and entertained for HOURS on end! Whether it's to have a living room camp out or a fort filled with imagination in your backyard, the kids will all enjoy this one. It'll let them use their imaginations and there's not too many things better to watch than your little ones create things in their minds!
What boy doesn't love a Catapult? This is one of those toys I WISH I had when I was younger! Picture one of those aim-and-shoot games that you play, and this is it in real life. It's a ton of fun but also gives kids that educational science perspective really without them even knowing – total mom win! It doesn't require batteries/plugs and it'd be a lot of fun for the entire family – start a family game night with this one! Oh, and did I mention it's $12?!
When the kids see older teens and even adults with GoPro cameras and they want one so bad, you can't help but question how you'll spend a few hundred dollars on a camera for a young boy, am I right moms? This Waterproof Digital Video Camera is a perfect gift for the boy who has everything, or loves electronics and video! It is way cheaper than the GroPro version and if they end up loving it, you know the GoPro will be a solid gift idea a few years down the road. It's HD and provides great, quality content without breaking the bank! The best part is that it's waterproof – the kids can enjoy this camera with their friends without you having to worry about it being damaged.
Now, this is really a win-win gift idea because not only will this Hamper Hoop your boy(s) love it, but it'll make them actually put their clothes in the hamper and that is a HUGE win for you! Ha! It's really a brilliant idea to get kids to put their clothes anywhere BUT the bathroom floor.
No doubt you and your children have heard about the virtual reality craze going on right now – but the headsets can be expensive! This Virtual Reality headset works with a HUGE variety of smartphones. It's a great source of entertainment and there's so many possibilities with this! It's the perfect gift for the tech savvy boys, which, let's be honest most of them are these days!
A ton of colors, just under $20, foldable and easy to pack – not much more you could ask for in a pair of headphones! These are a great, inexpensive alternative to other brands and they do a great job of keeping the noise in and are of great quality. Perfect gift for any holiday!
A JENGA is a classic game that all kids should still be enjoying today! This is great to pull out when the kids are bored or when your son has his friends over for a play date. It'll keep them happy and laughing for hours like it always has!
Drones are ALL of the rage lately, but they can be 1. expensive and 2. not always the best option for young kids. However this drone is meant for children and is great to get them started with! Drones can be extremely powerful and used for much more than a toy, but this one can be flown indoors or outdoors and is a perfect idea for any boy.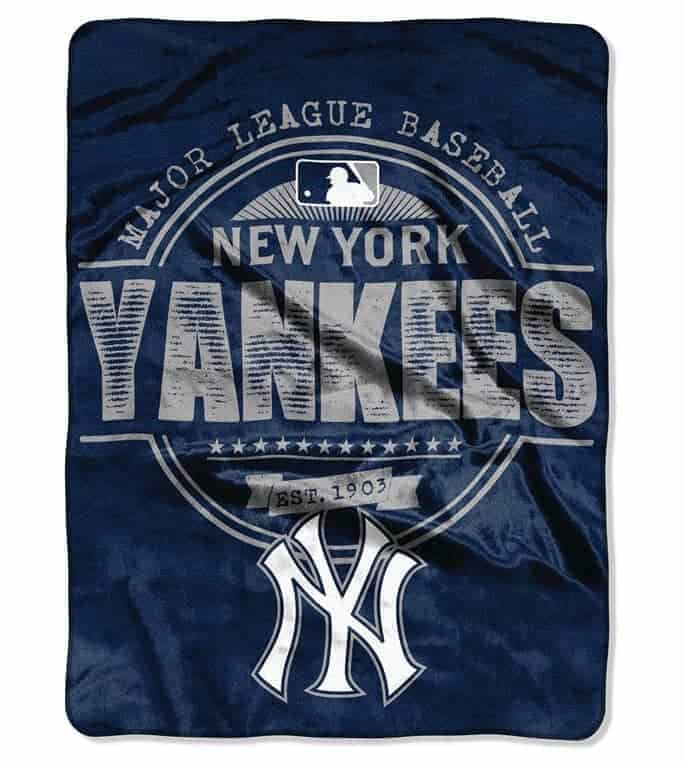 These $20, plush blankets make for the perfect gift for any MLB fan in the house or their friends! It'd be a great gift for your son to give at a birthday party, too.
This remote control car is fast and fun but totally practical for kids! It comes packaged – perfect for gift giving and with its sleek design it's sure to be a hit!
I will continue to add to this list as gifts are ordered or arrive. I will review them and when I find ones that I like, I will add them to this list. 🙂 Enjoy!
Need some Great Gift Ideas for Girls too? Check out our awesome gift guide for girls!