If you have a picky eater, these easy meals and snacks are perfect for you!
/div>
Food Hacks for Your Picky Eater
Got a picky eater? I feel your pain! My oldest wouldn't even eat mac and cheese as a kid, my middle only liked things in the shape of balls or food on a stick and my youngest would eat anything as long as we started it with the word "yummy" (i.e. yummy cheese, yummy chicken, yummy yogurt).
The good news is that 2 out of 3 of them are great eaters now and will try pretty much anything. If you have a picky eater in your house, try some of these food hacks to make the battle of the meals a little bit easier. (looking for some more kid friendly recipes? Check out these pancake recipes for kids – they are drool worthy!
What's more fun than food in the shapes of letters? Imagine the possibilities with this handy tool!
Staying on the "all food is more fun in shapes" theme…. this fun bites cutter is great for sandwiches, pancakes, cheese, deli meat and more!
Hot Dogs & Spaghetti Noodles from Very Culinary
Besides hot dog haters, who wouldn't love this!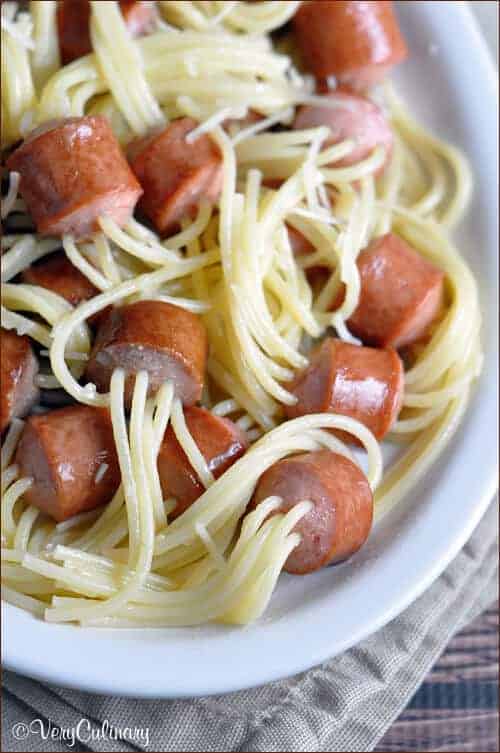 Don't listen to the old rule "Don't play with your food" – play away, as long as they eat it and this plate will make eating their food so much more fun!!
This may not look appetizing to you, but I assure you that your kids will gobble it up! Throw some protein and broccoli in it to add some additional nutrients.
Peanut Butter & Yogurt Dip and Apple Slices from Skinny Mom
Kids love to dip thing and this is a great healthy snack that they are sure to love!
Make a Fairy Sandwich from Kids Activities Blog
I love this! Everything is better with sprinkles! What a great idea!
Almost like eating candy…except that it isn't.

This article contains some affiliate links of products I love!
Check out some my other family friendly articles! Click on the picture to read more!