Family Organization Stations are a must in a busy house! These great house hacks are going to keep you and your family organized and ready to go on those busy days!
/div>
Family Organization Stations for a busy family!
Back to school means craziness in my house – this is why I like to "try" to get all of my ducks in a row now to prepare (the key word here being TRY).
You know what I am talking about…. the backpacks laying on the mudroom floor, the shoes thrown off right in front of the door, all of the school paper piles…. So, I decided to look around for some great family organization ideas and I came across all of these family organization stations!
Recycle Station from BHG – Recycling is so important and this recycling organizer is so smart! Such an easy way to keep everything separated so you can easily take it all to the right place!
Laundry Station from Hoosier Homemade – this Laundry station is great for bigger families and limited space! Slide the dirty laundry in and then refill with the clean stuff – and so on and so forth. I also LOVE that it is on wheels, which makes it super easy to move around!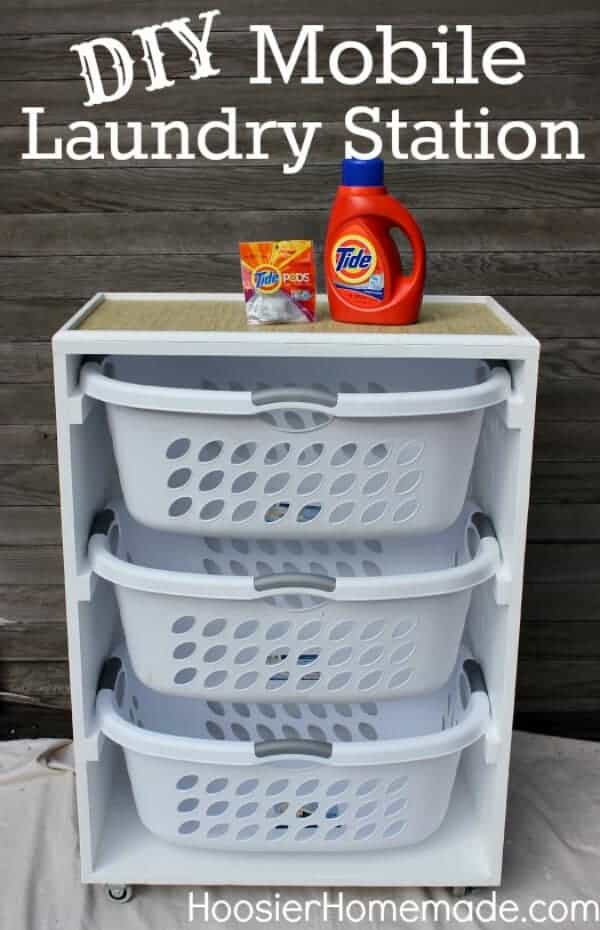 Charging Station from Driven by Decor – we have SO many devices all over the house and every available plug has a charger connected to it – that is until your battery is at 3% and you really need to plug in.
That is why I just adore and really need this Family Charging station! Now this is something I wouldn't mind having sitting out on my kitchen counter!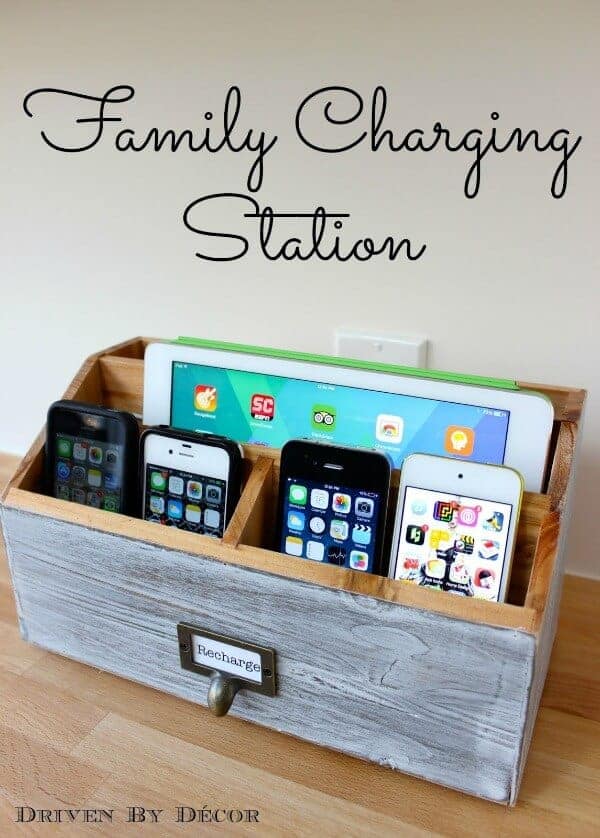 Kitchen Command Center from Ciburbanity– What an amazing use for an otherwise useless space. This Kitchen Command Center has it all – calendar, pens, pencils, notepaper, paper tray – you name it, this is where you find it! Great way to keep everyone nice and organized!
Backpack Organization Station from Scatter Shot – School Mornings can be super hectic. Who hasn't run around in a frenzy searching for your kids backpack or other miscellaneous items just as the bus is pulling up the street.
This keeps those backpacks right where everyone knows where they are (and at your kids height too, so they can hang it up and pull it down!!)
The kitchen piles just do me in. That is why I adore this Household Management System from Lovely Crafty Home.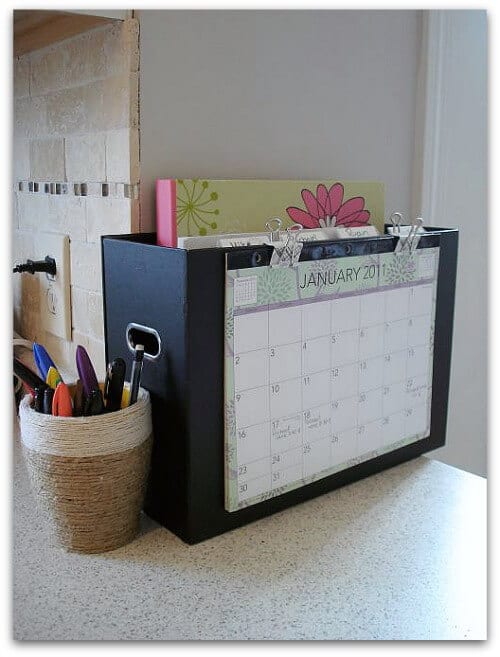 Here is another great example of a School Day Organization Station (source unknown). I really love the file drawers for homework and other needed items organized by day! So smart!!!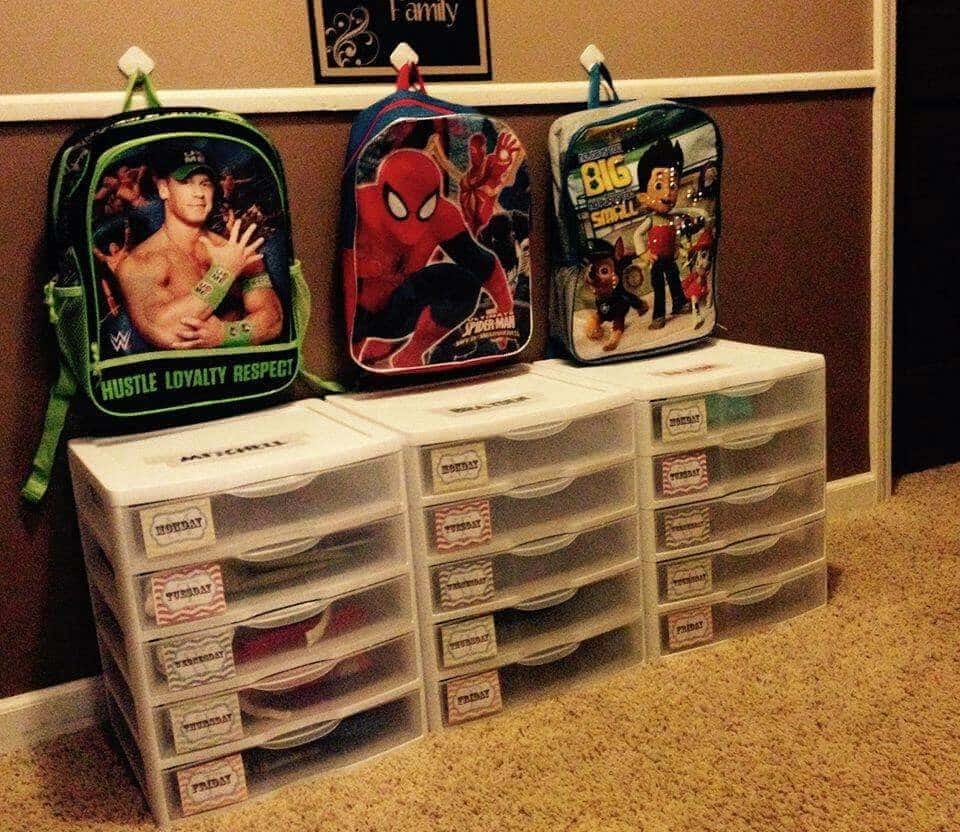 Shoe Organization – Anyone else hate all of those shoes thrown all over their mud room. This is a genius way to keep the shoes off of the floor.
Gift Wrap Station from I Heart Organizing – This gift wrapping organization is dreamy! I would love this in my house – especially around the holiday's!!
Car Organization Station from Kids Activity Blog – Does anyone else dream about this car organization space? I do!! Everything has it's place with the shoe bags (genius)!
Family Binder Organizer from Thirty Handmade Days – everything you could ever need in a pretty little binder!
Organized Baking Station from My So Called Home – I am always shuffling through my drawer looking for the right measuring spoon. This Baking Station keeps everything right at your fingertips and you can even pin up the recipe so it doesn't get all dirty and covered in food!!