You've waited until the last minute to buy your holiday gifts. Now, you're kinda freaking out! Deep breath – not to worry because Princess Pinky Girl is here for you!
The Best Last Minute Holiday Gifts
We can help you not only get your last-minute gifts but make sure your gift recipients will LOVE them too. Best of all, they'll never ever know you waited until the final hours to do your shopping.
This post is sponsored by Walmart and SheKnows Media, but all opinions are 100% my own.
The holiday season can be a little stressful, right? Thanksgiving comes and goes, and before we know it, Christmas is upon us.
I know I always say "I'm not going to wait until the last minute this year!" I am going to get my shopping done super early, so I can enjoy the holiday season.
Then we have holiday parties, concerts at school and let's face it, some people are REALLY hard to buy for, so we kind of just avoid it and hope that something will drop into our gift-giving laps (I like to call this "gift buying avoidance").
So all of our good intentions are basically flushed down the toilet which leaves us with… well… waiting until the last minute!
Here's the good news: This year, I've partnered with Walmart! They have provided us inevitable procrastinators with some great last-minute solutions to our gift buying avoidance and last minute shopper issues!
With free two-day shipping (on orders of $35 or more) and tons of eligible items for same-day store pick up, no one will ever know you waited until the last minute!
Gift for Mom
Fitbit Versa – $199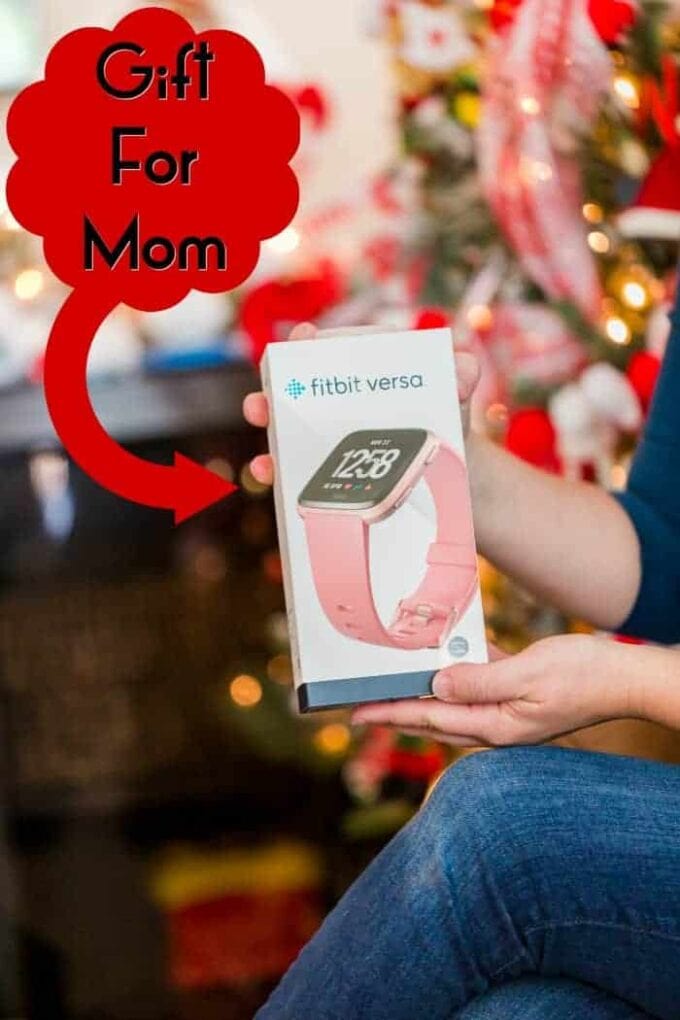 There is so much I love about the Fitbit Versa! If you are already active or hoping to become more active, this fitness/smartwatch does it all (not to mention it comes in three great colors – of course, I love the peach one!).
It has an amazing 4+ day battery life, plays music, has quick replies to text messages and most importantly, helps you reach your fitness goals. This is a gift mom will love!
Gift for Dad
Little by little, all of our tools start disappearing. We miss a screwdriver here a wrench there until we only have the tools that we rarely use left! Why not start fresh with a new complete set, and this is the perfect set to do this!
This awesome toolset has 70 pieces and includes a cordless drill! Best of all it comes with its own storage bag, so he can easily find the tools he needs (and hopefully doesn't leave them all around the house!).
Gift for Teen
Digital Game Cards – Prices range depending on game
This gift option has made my family incredibly happy! It literally doesn't get easier than this. You can either go into the store and pick up an actual gift card with a code attached to it and download the game of your choice, or you can order it online and have it delivered via email.
Your order will be delivered electronically within 60 minutes to your recipient, and they can download the game on their console immediately. Immediate gratification for everyone involved! This is great for out-of-town family (who also wait to the last minute).
I love to print out the email verification or use the gift card and wrap it up in a box so they still have something to open!
Gift for the Little One
EZ Build Bikes for Kids – prices range depending on size
Does this sound familiar to anyone? It's the night before Christmas and you are doing your last-minute wrapping and setting the gifts under the tree, and then you realize you need to put together one of the gifts. HOURS later you finally crawl into bed only to be woken up with early risers ready to open their gifts!
Well, these EZ Build Bikes for Kids are going to make you incredibly happy!
Pick it up via same day store pick up (or have it delivered right to you) and have it built in no time. No tools are required, and they're built it in 4 easy steps:
Insert handlebar and fork

Insert the training wheels

Fold down the pedals

Insert the seat, and that's it!
No tools, no hassles. Just put a bow on the bike, and you're ready to go!
Don't forget, be sure to select the 2-day free shipping option on orders $35 or more (note – 2 business days!), or if you are really last minute, many products have the option for same day store pick up (select Pick Up Today), and the items will be waiting for you at the store!
Note: If you order for 2-Day Shipping by 12/20 at 2pm local time, it will arrive in time for X-mas.
If you order for Pickup Today by 4pm local on Dec 23, you can still pick it up in-store on Christmas Eve. Same Day Pickup orders must be placed by 4pm.
Let's make a deal though, next year – we promise to get our shopping done early!!!