This post may contain affiliate links. Read my disclosure policy here.
Delicious Corn on the Cob made directly on the grill. Did you know you could make corn directly on the grill, no foil and no husk needed and the result is a smoky and charred grilled flavor. We will teach you how to grill corn on the cob with no mess, no clean up!
How to Grill Corn on the Cob
Grilled corn on the cob is my summer go to recipe. It is quick, easy and beyond delicious. This amazing recipe is a grilled corn on the cob recipe without the husks and without foil and without soaking them in water first!
We love to make this grilled corn when we make one of our other favorite grilling recipes Grilled Rib Eye Steak with Ginger Teriyaki Sauce. We are huge steak fans and this rib eye always comes out perfect!
Not a steak fan? Try our Easy Grilled Salmon Kale Salad with Honey Lemon Vinaigrette, flaky grilled Alaskan salmon served over a bed of tender sweet kale greens. Perfect with your grilled corn!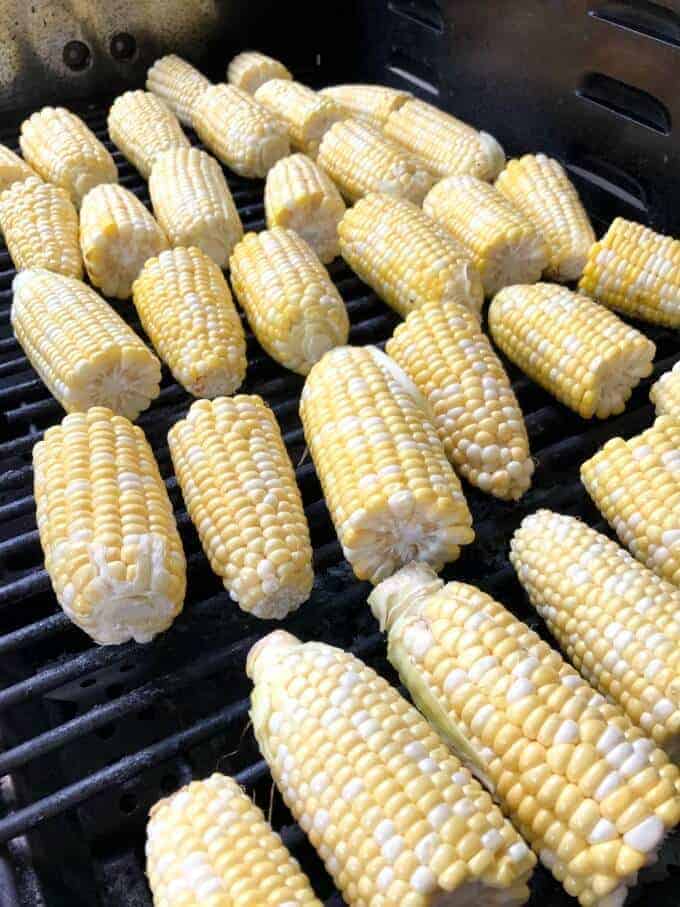 I used to always boil my corn. It was really good, but there is nothing as delicious as that smoky char grilled flavor of corn on the cob on the grill.
It always reminds me of street fairs where you could buy corn on the cob, still in the husk, straight off the grill. You could smell it for blocks.
Are you a corn fanatic like me? I also am totally loving the Mexican Street Corn Salad. Perfect for a backyard party or barbecue.
What I love about this easy to make corn on the cob recipe is that there is no clean up. No water to boil, no husks to remove after.
Side note…did you know you can make s'mores on the grill – well, these aren't exactly s'mores , they are actually Campfire Cones! What exactly are Campfire Cones? Check them out here! They take s'more to a whole other level!
Don't want to hog the grill? How about these adorable BBQ Grill Cupcakes that you can have all ready to go before the guests even arrive!
Here are some frequently asked questions about how to grill Corn on the Cob:
How long do I have to soak the corn before I grill it?
Not at all! This is a no soak corn on the cob recipe. This is great for a last minute side dish. You don't have to plan for it at all!
Can you grill corn on the cob without the husks?
YES! You do not need to keep the husks on. I actually prefer this method as you can take it off the grill and eat it right away. You don't need to wait for it to cool to remove the husks.
Do I need to wrap my corn on the cob in tin foil to grill it?
Nope! You sure don't. This recipe make it directly on the grill… no foil needed!
How long do I need to grill corn on the cob?
You will want to watch it while it is cooking, but only 2-3 minutes per quarter – see full recipe below!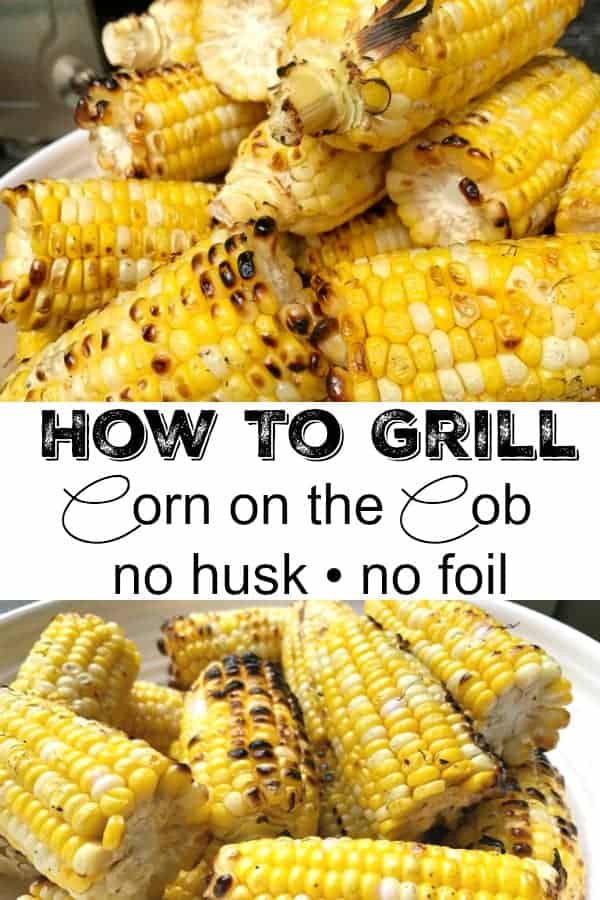 Grilled Corn on the Cob
Delicious Corn on the Cob made directly on the grill. No foil and no husk needed and the result is a smoky and charred grilled flavor. No mess, no clean up!
Ingredients
Corn on the cob
Butter flavored cooking spray
Instructions
Preheat grill to med high heat

Remove corn husks and silk - don't stress out about getting each piece of the silk, it will burn off on the grill

Spray each piece of corn with the butter flavored cooking spray

Place corn directly on grill. Let sit for about 2-3 minutes and turn a quarter turn. Repeat until each side is cooked. Corn should brighten in color and be slightly charred. Leave longer if you prefer it more charred flavor. (careful not to overcook though, or the corn will become mushy)

Serve with butter, salt and any other desired toppings.
Still want to boil your corn? Quick tip for boiling corn – add a small amount of sugar to the water before you add the corn…it will be super sweet every single time.
Love grilling? I have some amazing Grilling Hacks! B!e sure to check these out before your next barbecue.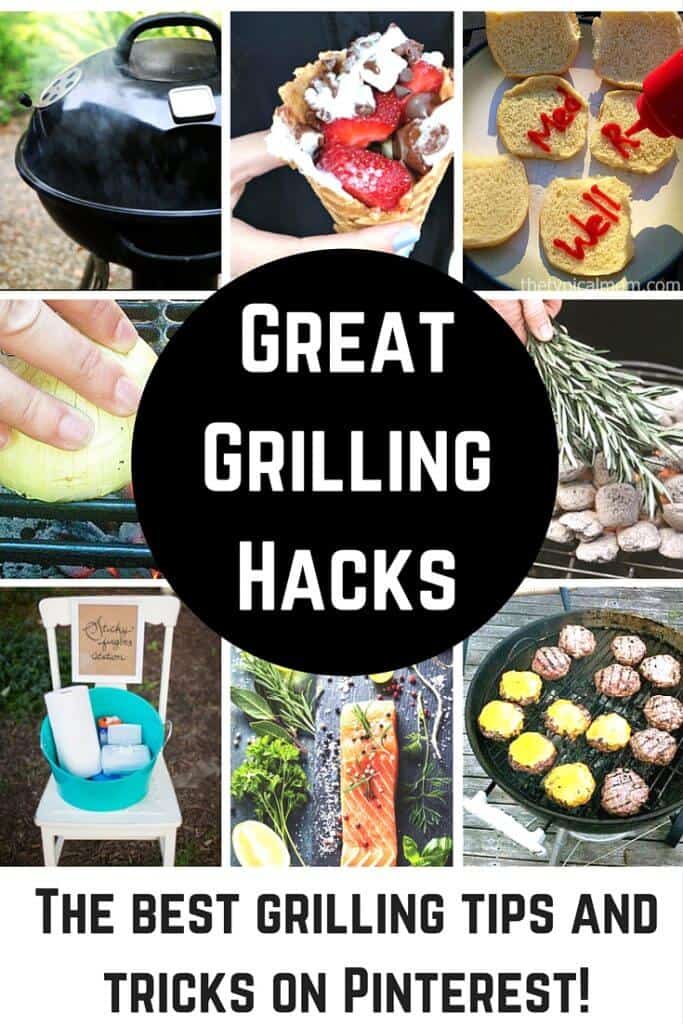 If you are looking for some awesome grilling recipes…look no further. These will keep you busy all summer long!
Sign up for the Princess Pinky Girl Newsletter and automatically receive our latest & greatest delivered right to your inbox! Follow Princess Pinky Girl on Facebook, Twitter, Pinterest and Instagram for all of the newest recipes, crafts, travels and updates!
If you make a Princess Pinky Girl creation make sure you take a picture and share it on Instagram with @princesspinkygirl ! I love seeing your masterpieces!