If your week nights are anything like mine, they are crazy!! I am constantly on the run to soccer practice, a cross country meet, karate, tutors – you know how it goes! On the few nights a week that we do sit down for dinner as a family, we have the same thing night after night. So I was looking to shake up our family dinners a little bit and find some new recipes to try out. Now remember, I am not so much a cook as I am an assembler – so they needed to be easy, not too many ingredients and something that my picky eaters will try! I thought I would share the new recipes with you and I will let you know how they turn out as I make them (would love love love it if you would do the same! Let me know the winners from the list!!) Enjoy!
Cajun Style Grill Foil Packets from Favorite Family Recipes
Philly Cheesesteak Sandwiches from Recipe Girl
Easy Chicken Enchalada from Leaving the Rut
Four Ingredient Bacon Ranch Chicken Bake from The Pinning Mama
Deep Dish Pizza Casserole from Spoonful
Easy Biscuit Chicken Pot Pies from Six Sisters Stuff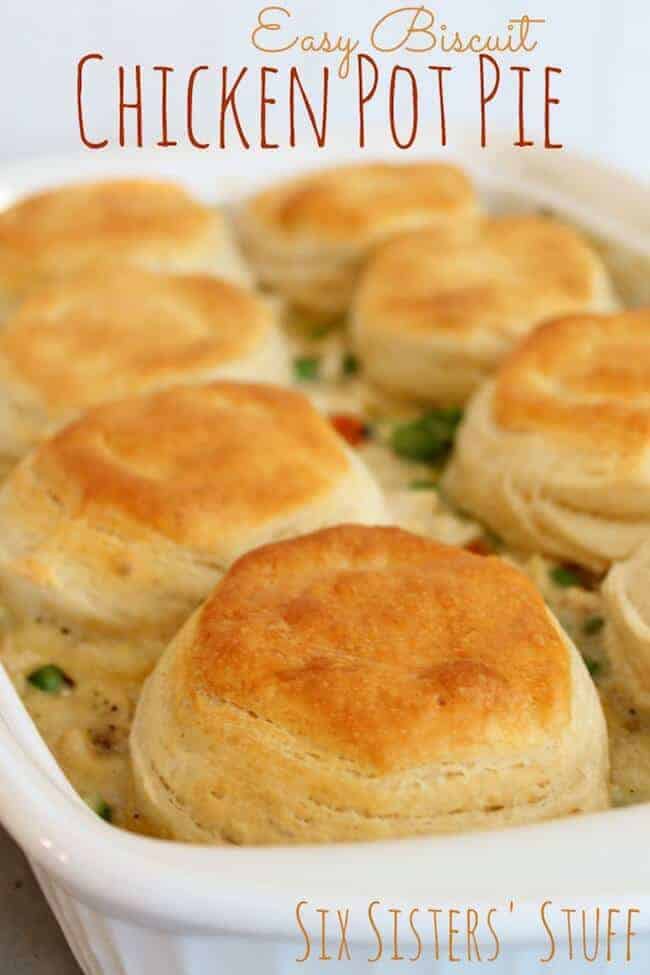 Chicken Alfred Baked Ziti from Gimme Some Oven
Salmon and Asparagus in Foil from Cooking Classy
Lemon Garlic Chicken Pasta from Simply Anchored
15 Minute Easy Lo-Mein from Damn Delicious

Looking for some more easy dinner recipe ideas? Click on the pictures below!