Table of Contents
I don't know why, but for me, the month of February always seems to herald the coming of Spring.
In my mind, I know that Spring is still about six weeks away, at least according to the good old Groundhog on February 2nd. (When he says otherwise, you can't trust him, anyway.) But in my heart, I feel a quickening. It feels like Spring is right around the corner, bringing flowers and budding leaves and warmer weather.
Of course, as soon as I start thinking about warmer weather, I'm ready for ice cream. All that sweet and creamy deliciousness is absolutely irresistible to me!
These 27 Luscious & Tasty Ice Cream Recipes will have your mouth watering in no time. The Boozy Mint Oreo's Milkshake (With Jameson and Baileys) has me particularly intrigued. It sounds like the perfect treat to enjoy some warm evening. And the Cherry Galette sounds so wonderfully decadent, I have no doubt that I will find it addictive!
There really is no tastier way to head into Spring than with a scrumptious ice cream dessert. Which one would you try first?
Over the Big Moon – Gooey Oreo Ice Cream Cake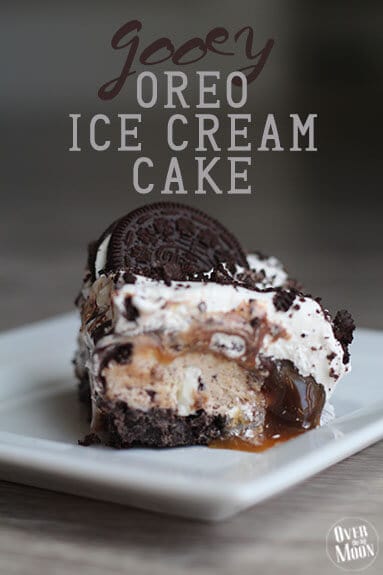 The Pretty Bee – Easy S'mores Ice Cream Pie
Eat. Drink. Love. – Mint Chip Frozen Yogurt
Serious Eats – Candy-Packed Halloween Ice Cream Cake
A Farm Girl's Dabbles – Bruleed Banana Split with Brownies and Magic Shell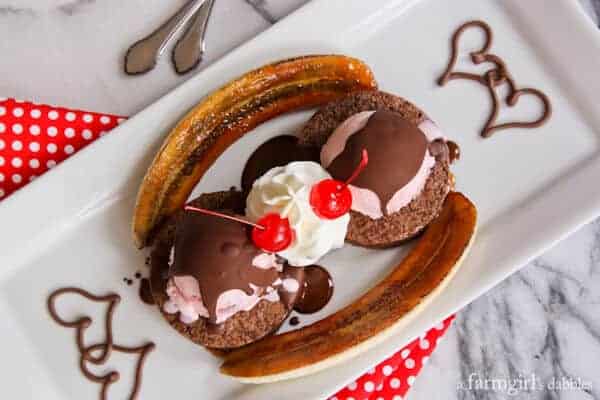 That's So Michelle – Boozy Mint Oreo's Milkshake (With Jameson and Baileys)
This Silly Girl's Life – Frozen S'Mores With Toasted Marshmallow Ice Cream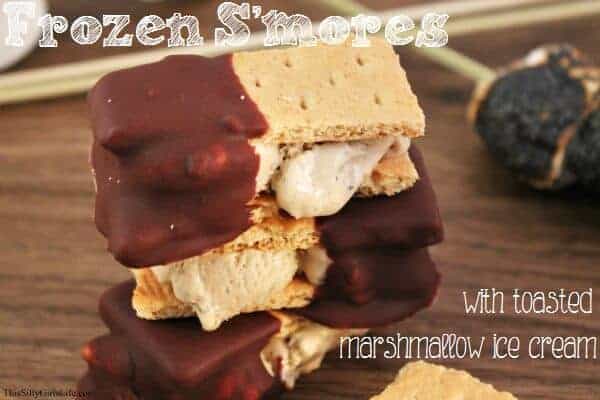 The Silly Girl's Life – Aloha Milkshake
Averie Cooks – Low-Fat Copycat Wendy's Frosty
Serious Eats – The Best Strawberry Ice Cream
A Pumpkin and a Princess – Chocolate Chip Pumpkin Ice Cream
Melissa's Cuisine – Cookie Dough Ice-Cream Cake
Shaken Together Life – Birthday Cake Ice Cream Cupcakes
The Pretty Bee – Banana Blueberry Ice Cream
The Brewer and the Baker – Drunken Cherry Galette
Eat. Drink. Love. – Raspberry Sherbet
The Frugal Foodie Mama – Roasted Balsamic Strawberry & Ricotta Ice Cream
A Farm Girl's Dabbles – Coffee Ice Cream with Mud Pie Mojo
That's So Michelle – S'Mores Frozen Yogurt
This Silly Girl's Life – No Churn Cereal Milk Ice Cream
Serious Eats – Milky and Mild Coffee Ice Cream
Averie Cooks – Vanilla Avocado Banana Ice Cream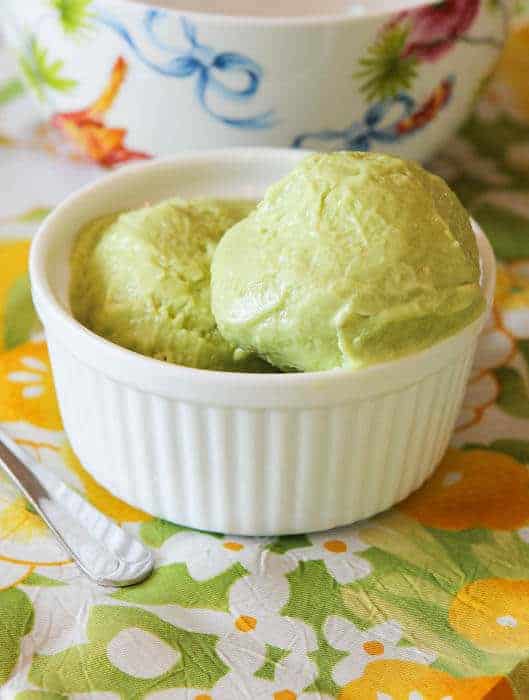 A Pumpkin and a Princess – Snickers Ice Cream Popsicles
Melissa's Cuisine – Red Velvet Ice Cream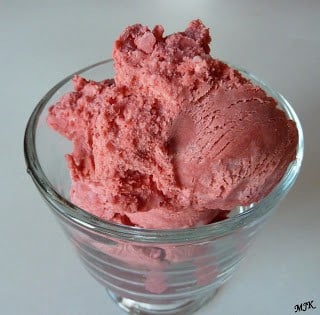 Shaken Together Life – Dulce de Leche Fried Ice Cream Sundaes
The Brewer and the Baker – Roasted Cherry Brownie Sundaes
The Frugal Foodie Mama – Caramel Bacon Cashew Ice Cream