Sweet and salty makes the perfect combination in these delicious Rolo Pretzel Brownie Bites
Jump to Recipe
Sweet and salty, these Rolo Pretzel Bites have it all in one bite-sized brownie treat.
Sweet and salty – my favorite! I love anything sweet and salty. I will pour M&M's into my popcorn at the movies. I adore Pretzel M&M's. Garrett's Popcorn in Chicago is my absolute obsession. I really cannot resist.
So when our new neighbors moved in next door I decided to make them a "welcome to the neighborhood" treat. These Rolo Pretzel Brownie Bites were the perfect gift! If you haven't noticed, I love making bite sized snacks – I think because I believe that if it is bite-sized, that means it doesn't count as calories….right! (please don't burst my bubble here, people!!) Anyway…a bite sized sweet and salty treat…. how can I go wrong?
Rolo Pretzel Brownie Bites
Sweet and salty makes the perfect combination in these delicious Rolo Pretzel Brownie Bites
Ingredients
Packaged brownie mix

Pretzels – 1 cup

broken up into pieces

Rolos – 1 cup

cut in half
Instructions
Spray mini muffin pan with non-stick spray

Prepare the brownie mix according to package directions

Stir in pretzels and rolos (leave a few pieces of pretzels to place on top of the brownies)

Fill the mixture in a mini cupcake pan about 2/3 full

Place remaining pretzels on top of the brownie mixture

Cook at temperature recommended on brownie mixture box (mine was 325 degrees)

Bake until center is cooked – use a toothpick to see if the brownies are cooked through – nothing should come off of the toothpick. Mine took about 20-25 minutes.

Let cool and use a knife to loosen the brownies from the sides of the pan and they should pop out!

Makes approx. 36
Nutrition Info
Calories:
106
kcal
|
Carbohydrates:
19
g
|
Protein:
1
g
|
Fat:
2
g
|
Sodium:
104
mg
|
Potassium:
4
mg
|
Sugar:
10
g
|
Calcium:
1
mg
|
Iron:
0.8
mg
Looking for some more bite-sized treats…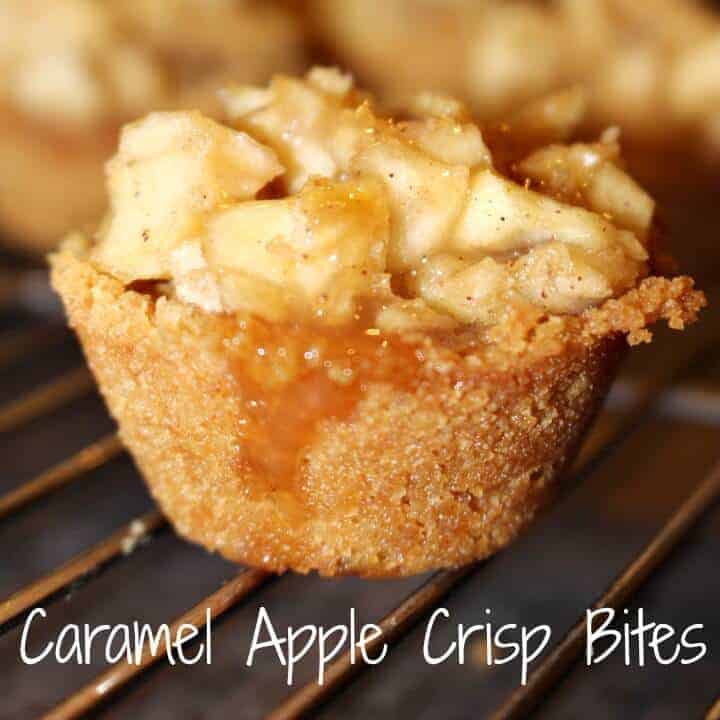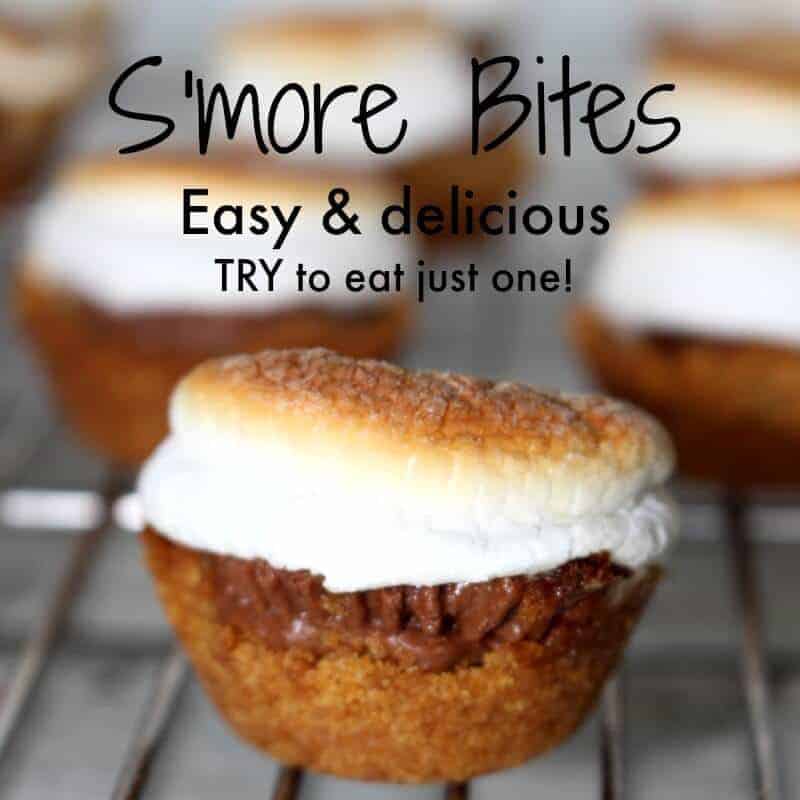 Ingredients
Packaged brownie mix

Pretzels – 1 cup

broken up into pieces

Rolos – 1 cup

cut in half
Instructions
Spray mini muffin pan with non-stick spray

Prepare the brownie mix according to package directions

Stir in pretzels and rolos (leave a few pieces of pretzels to place on top of the brownies)

Fill the mixture in a mini cupcake pan about 2/3 full

Place remaining pretzels on top of the brownie mixture

Cook at temperature recommended on brownie mixture box (mine was 325 degrees)

Bake until center is cooked – use a toothpick to see if the brownies are cooked through – nothing should come off of the toothpick. Mine took about 20-25 minutes.

Let cool and use a knife to loosen the brownies from the sides of the pan and they should pop out!

Makes approx. 36