People everywhere are going wild with meal planning and make ahead meals! Once a week meal preparation for the whole week of meals makes for a happy family! We've got make ahead meals, freezer meals, camping recipes and tons of others!
If you are loving the idea of freezer meals, we have 30 days of freezer meals that will have you set on Breakfast, Lunches and Dinners for a whole month!
Do you find that your busy schedule makes it really difficult to get a good meal on the table at night? I sure do and we need a solution. My choice… make ahead meals.
You heard that right, finding one day per week to prep and pre-cook a few meals has made a world of difference for me. I no longer wake up with that panic of what will go in everyone's lunches and we eat cereal for dinner a lot less!
Make ahead meals are really simple to do and you'd be surprised how much more in control you feel over your schedule and that means a happy mom… priceless! Let's take a look at some fabulous ideas for meal planning and make ahead meals.
Easy Make Ahead Meals
When just starting out with make ahead meals, it is super important to keep things simple. Easy recipes are the name of the game and you will be able to knock these meals out in no time.
You'll also find that the fewer ingredients can really help you keeping your grocery budget low, too. What a great added bonus! Let's take a look at a few of my favorite easy make ahead meals…
Easy Make Ahead Chicken Enchiladas by Make and Takes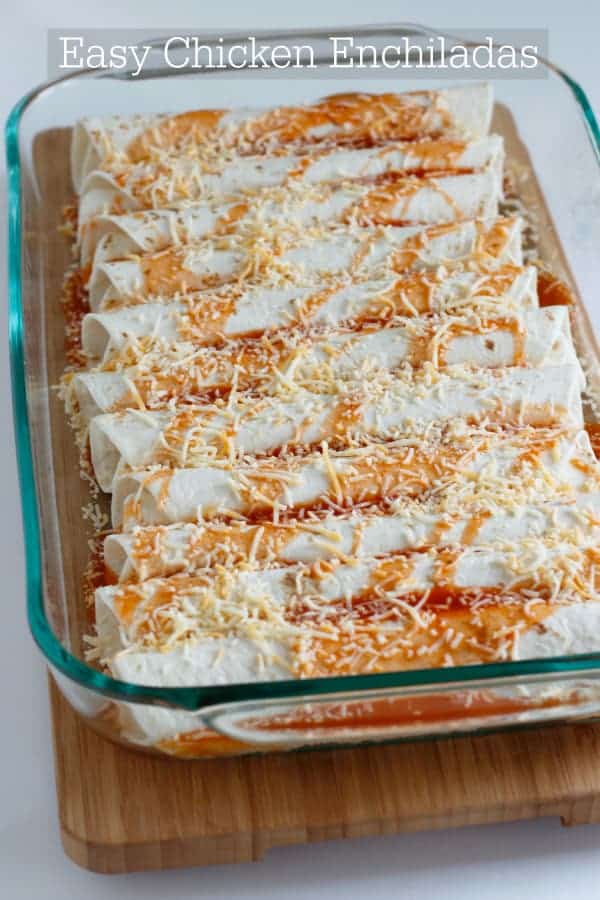 Thai Turkey Meal Prep Lettuce Wraps by Sweet Peas and Saffron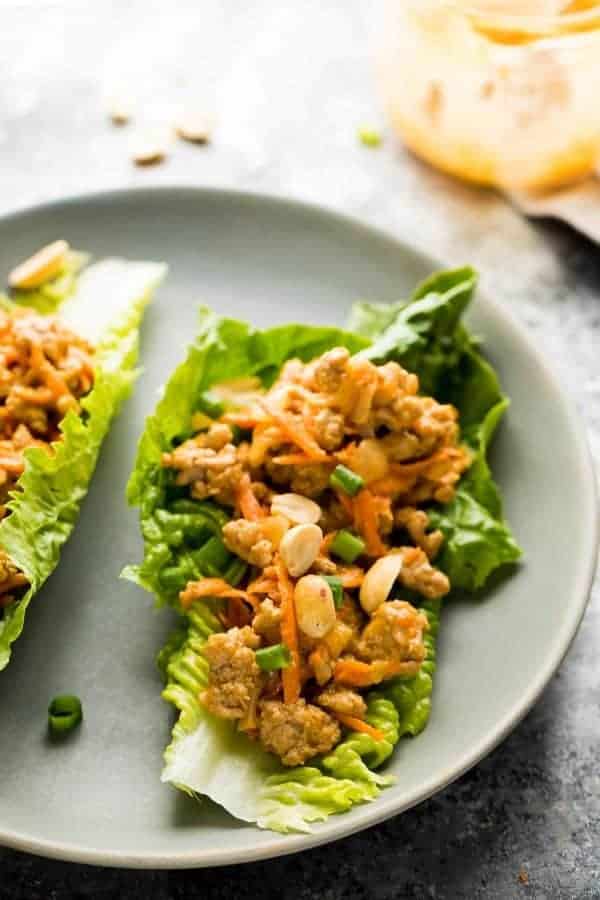 Make Ahead Egg Bake by Kraft
Spaghetti Casserole by Nums the Word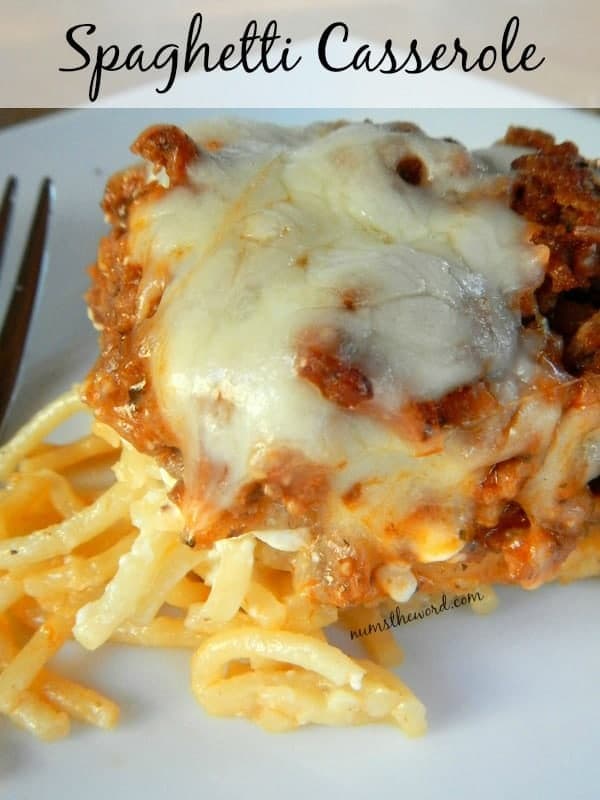 BBQ Chicken Taco Bowls by The Recipe Rebel
Healthy Make Ahead Meals
I can fully admit that I actually have to make true effort to eat healthy, especially cooking healthy. This always requires me to come up with a meal plan.
While this is a great way for me to get organized and eat a little cleaner, I am always on the lookout for a delicious and healthy meal and also a meal that doesn't have a zillion ingredients or require hours in the kitchen.
Today I am sharing some recipes that I love and some that I really want to try out. They will be great for my mom guilt over not serving enough fruits and veggies to my family and will help me to stay on track, as well. Let's see those healthy make ahead meals…
Greek Chicken Meal Prep Bowls by Eazy Peazy Mealz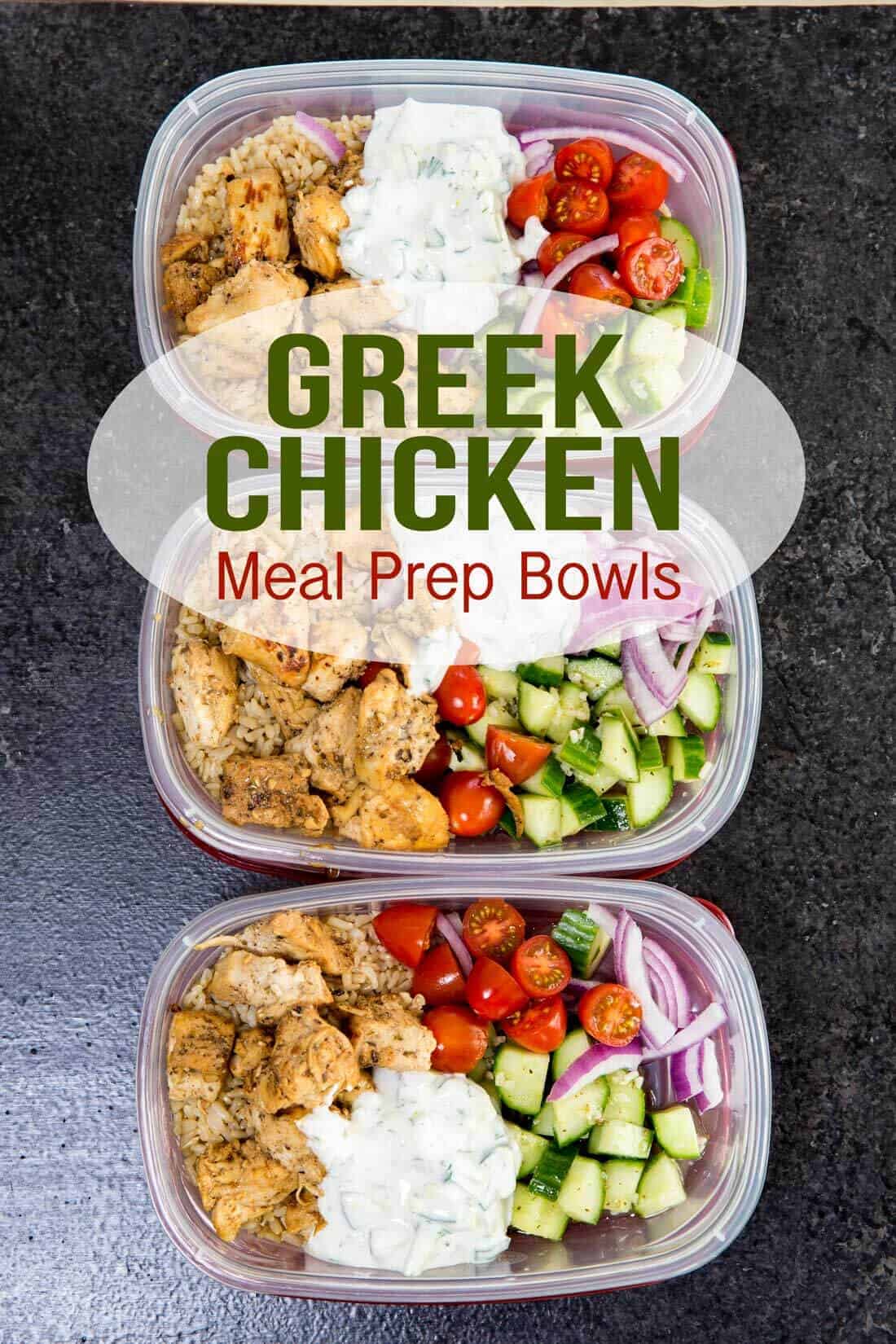 Make Ahead Black Bean and Spinach Enchilada Casserole by Kiwi and Bean
Crispy Veggie Garlic Chicken Sheet Pan Make Ahead Meal by Paleo Gluten Free
Slow Cooker Chipotle Beef Barbacoa by Carlsbad Cravings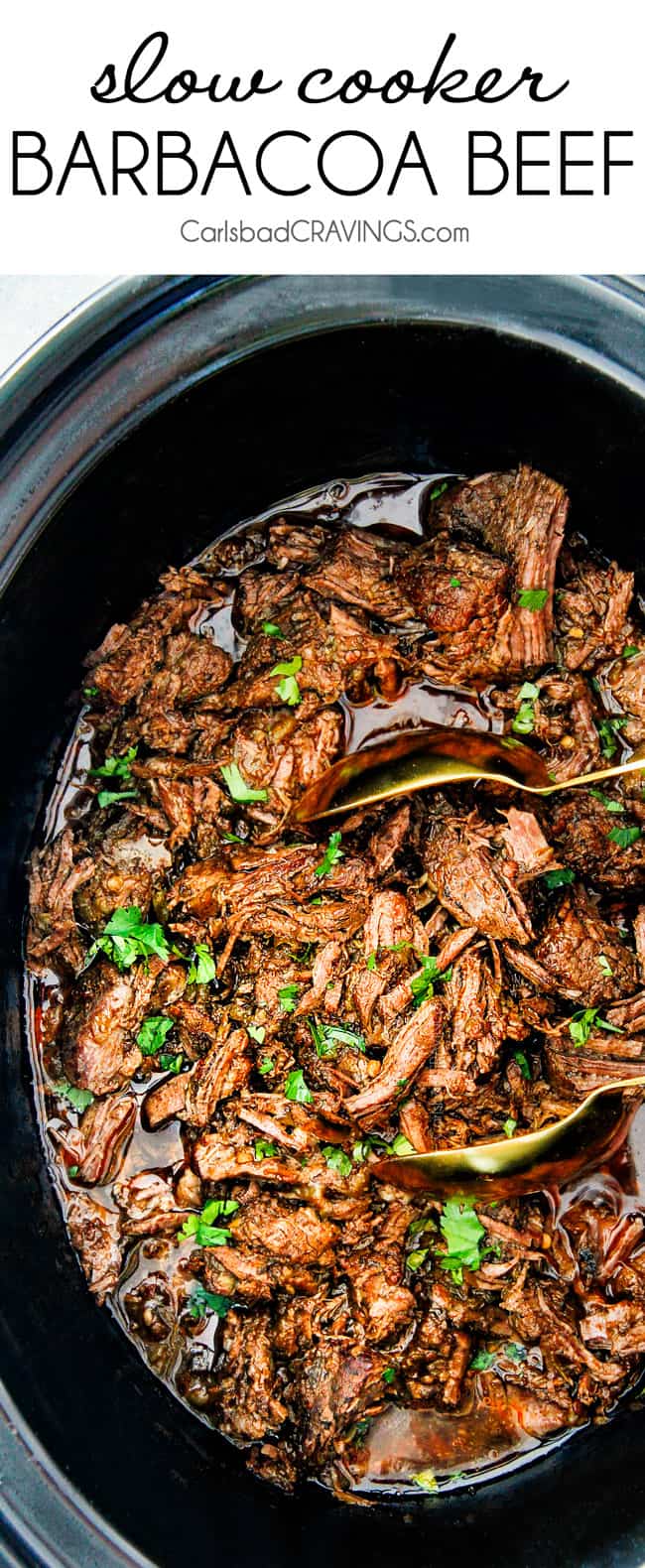 Make Ahead Smoothie Packs by Nutritionist Reviews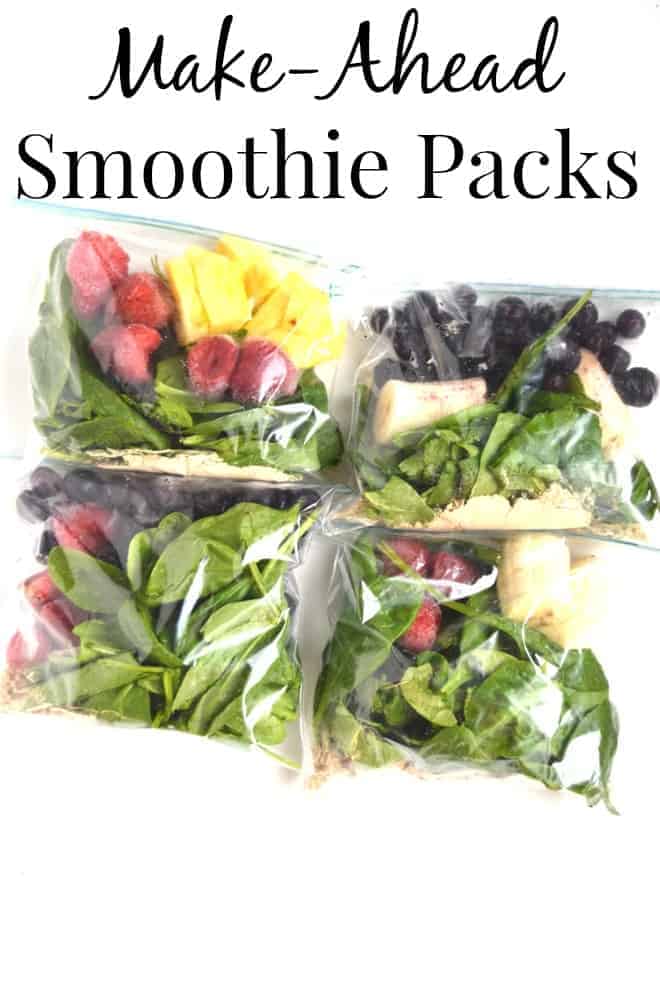 Freezer Meal Ideas
There are certain times in life where freezer cooking is an absolute gift from above. When both of my children were born, I made a ton of meals and froze them and was so glad I could just pop them in the oven during those first sleep deprived months.
Since then, I've kept up the tradition and it has been a lifesaver. During the fall, I choose a few weekends and batch cook to fill up the freezer for when sports games, practices and competitions take over. This is so nice when I know I have at least a meal or two that is all prepared, but just needs to bake.
There are some meals that taste a little off after being frozen, but not this group of recipes. I am confident that you'll find them delicious, easy to prepare and so easy to double or triple the recipe to make lots and lots of meals for your busy family.
Let's see those freezer meal recipe ideas…
Crazy Easy Homemade Freezer Bagel Pizzas by DIY Adulation
Easy Individual Mini Meat Lasagna Bakes by Money Saving Mom
Freezer Friendly Easy Taco and Rice Casserole by Eating on a Dime
Freezer Friendly Pineapple Teriyaki Chicken by One Hundred Dollars a Month
Egg, Ham and Cheese Freezer Breakfast Calzones by Little Dairy on the Prairie
Camping Make Ahead Meals
Do you camp? If you are thinking about it or you are already an avid camper, make ahead camping meals are an absolute must!
Camping should feel like a vacation, so anything you can do ahead of time will pay off in giant rewards… relaxation and a yummy meal! These recipes are just a sampling of what you could prepare before you even pull out of the driveway.
Throw them on the campfire and you have a delicious meal! Let's take a look at these great camping recipes!
Camping Mac n' Cheese by Lauren's Latest
Easy Tinfoil Sausage and Veggies Dinner by Chelsea's Messy Apron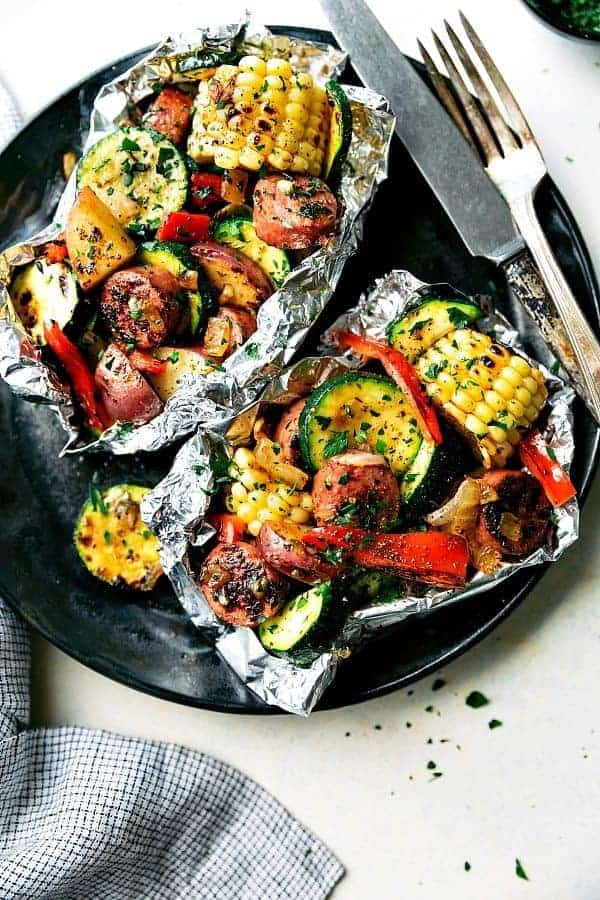 Bacon Wrapped BBQ Meatball Onion Bombs by SHTF Preparedness
Make Ahead Egg Bake Breakfast Foil Packets by Julie's Eats and Treats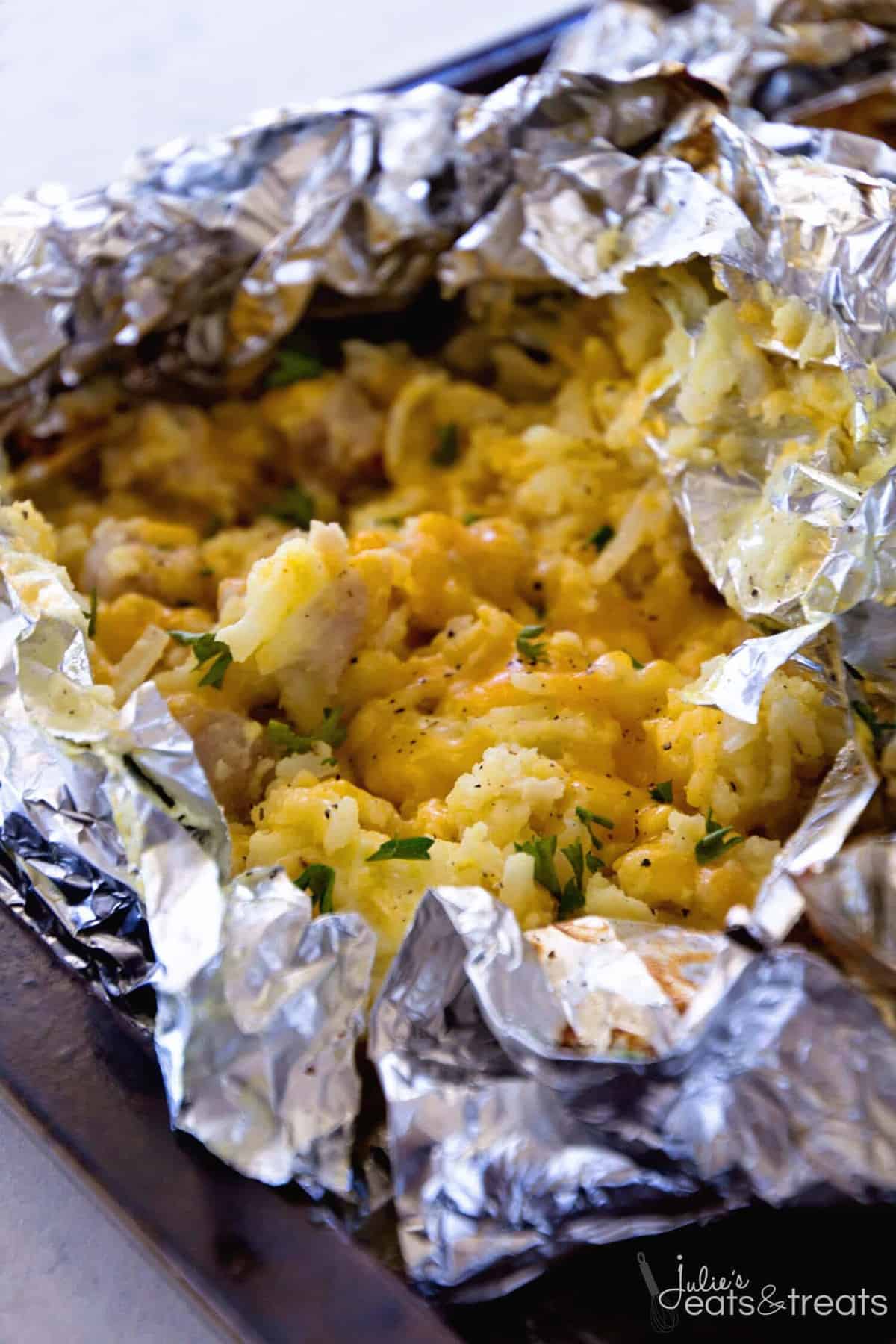 You may also like these fabulous recipe ideas…
I share loads of recipes on Princess Pinky Girl. These are a few favorites that I think you'll love. Especially if you are looking to save a little time and energy!
Amazingly Delicious Camping Recipes
Quick and Easy Crock Pot Recipes
Be Sure to Pin this Post for Later… You know you'll want to!