Table of Contents
It's Kari again, one of 3 moms from CraftCreateCook! Ever since I was a kid, my mom made these amazing sugar cookies. They were always soft and chewy and delicious and as I got older and began to bake my own cookies, I nabbed her recipe (which she got from a friend) and now these are the ONLY sugar cookies I make!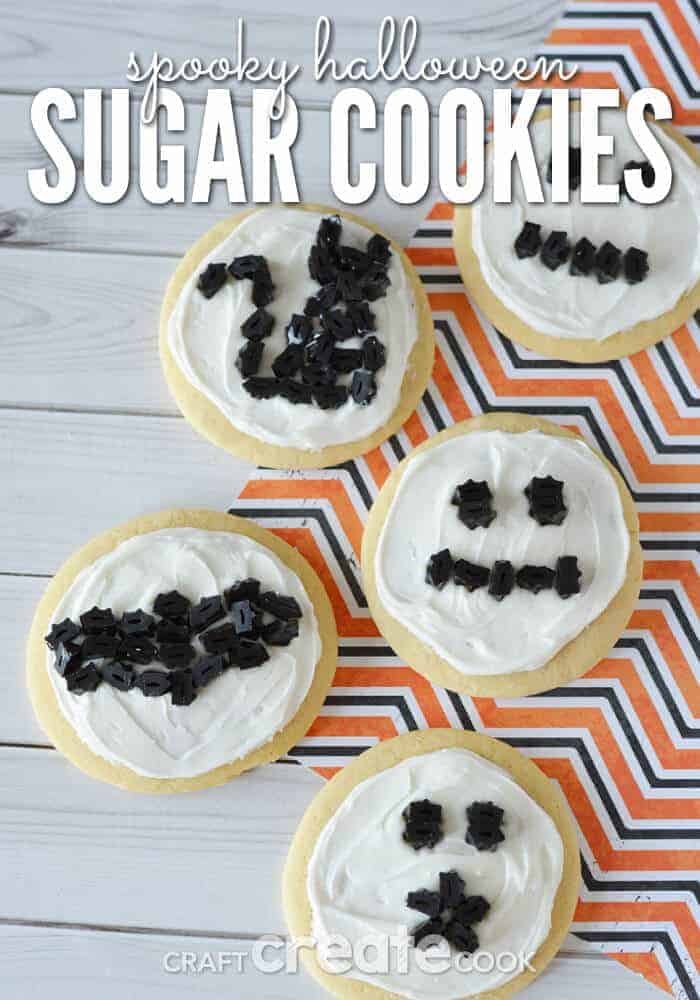 My mom and I always made sugar cookies for Halloween and Christmas. Well, she made the cookies and would frost them and I would decorate them with all the sprinkles and candies and candy corn! All while sampling the tasty treats! It was my favorite part, and hers, too, since she didn't enjoy decorating them.
The super secret ingredient in this sugar cookie recipe is sour cream. It keeps the cookie most and soft far longer than the cookies ever last in my house.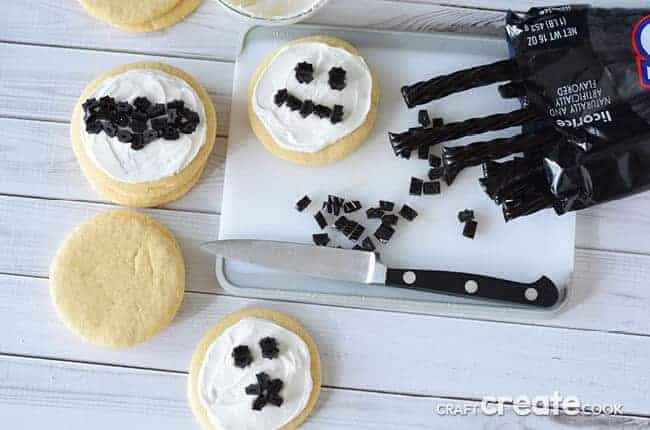 Spooky Halloween Sugar Cookies
2 cups white sugar
1 cup butter, softened
1 teaspoon vanilla
1 cup sour cream
3 eggs
1 teaspoon baking soda
6 cups flour
2 tubs white frosting
black licorice
When ready to bake, preheat oven to 375.
In a mixing bowl, beat butter, sugar and vanilla until fluffy. About 5 minutes.
Add sour cream and eggs and mix well.
Add baking soda and flour, 2 cups at a time, mixing just until combined after each addition.
Refrigerate for 60 minutes or overnight.
Turn dough onto a floured surface and roll with a rolling pin to 1/4″ thickness. Use cookie cutters to cut cookies and place on an ungreased baking sheet.
Bake for 6-8 minutes or until bottoms begin to brown. Cool completely before frosting.
To Decorate Spooky Halloween Sugar Cookies
Cut black licorice into small rounds. Use a sharp knife and cut them to about 1/8″ thickness. Set aside.
Frost cookies with white frosting and decorate with licorice.
Enjoy!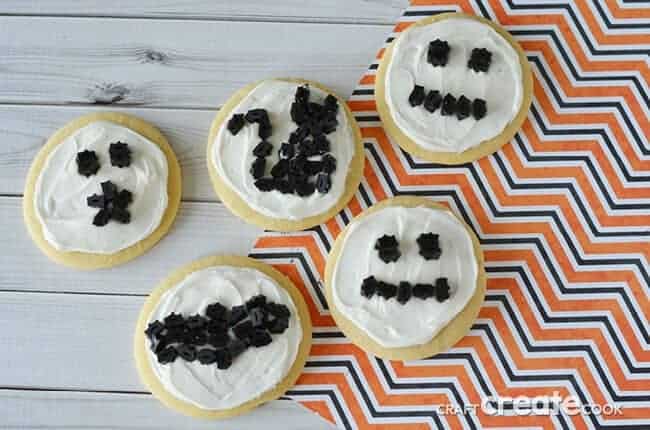 Save
Save
Save
Save