Freezer Meals can save your sanity!
I am now convinced that each season of the year and each season of life is busy. Are you like me and do you keep thinking that things will slow down and I will have loads of time to get delicious meals on the table. Now that reality has set in, I did a little research and find some freezer meals that I can make on the days that aren't so intense so we can actually have a good dinner on the table on the crazy days. I have combed Pinterest and am bringing you some recipes that will help both you and I at dinner time!
Let's see those freezer recipes…
20 Slow cooker Freezer Meals in 4 Hours from Stockpiling Moms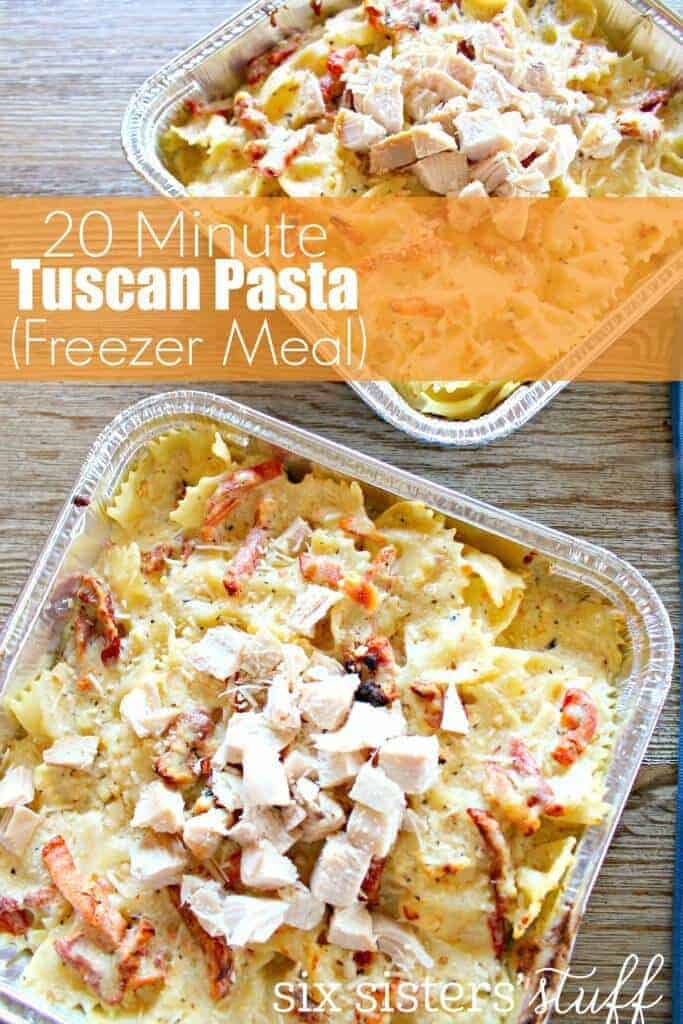 I love the flavor of sun dried tomatoes and this 20 minute Tuscan pasta from Six Sister's Stuff would definitely appeal to every member of my family!
This Apple Pie Filling is genius! You can make it all at once and freeze it for up to a year and then, when ready to make a pie, defrost and fill your pie up! Smart School House has the full recipe!
Freezer meals aren't just for dinner any more! Make your school mornings easier with these pre-made DIY Uncrustable Peanut Butter and Jelly Freezer Sandwiches! Just make a bunch at one time, freeze them and pull them out and throw them in the lunche boxes!!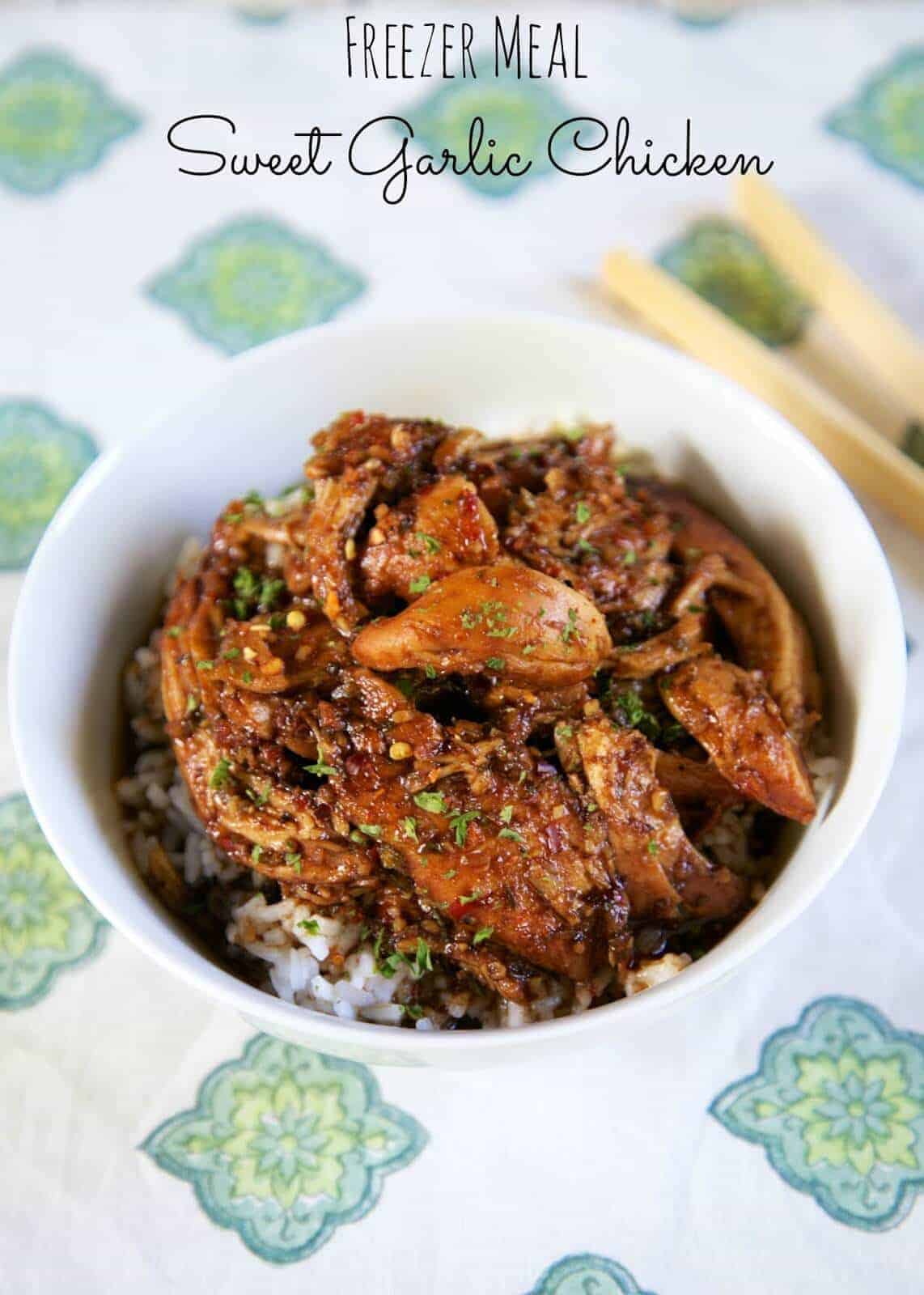 Plain Chicken brings us a recipe that is anything but plain… Freezer Meal Sweet Garlic Chicken and it looks to die for!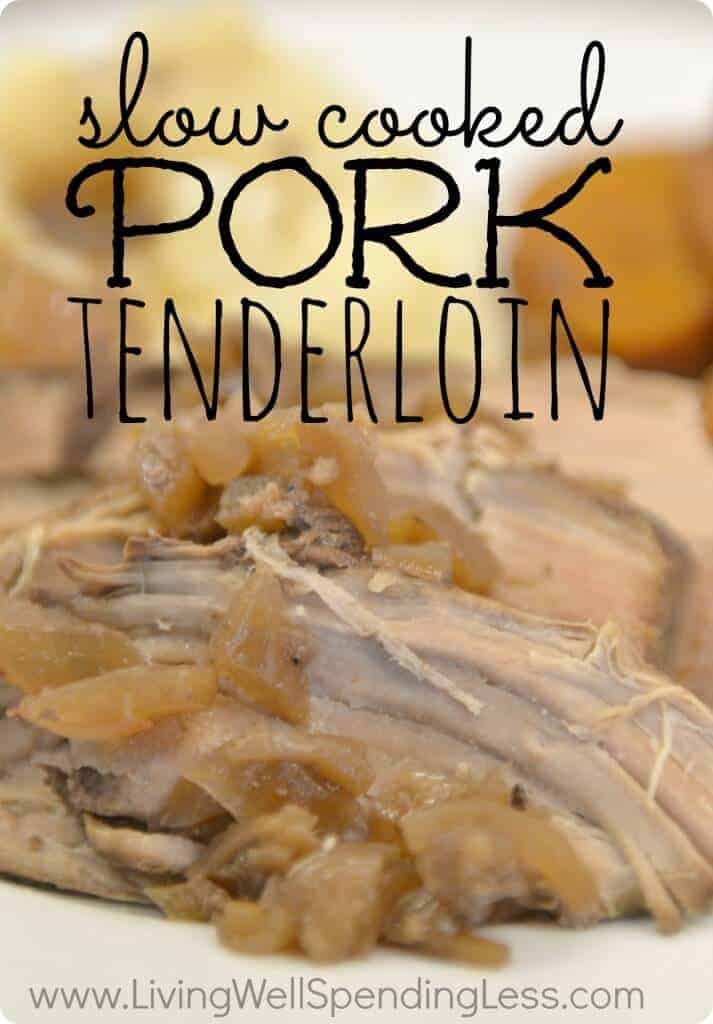 Living Well Spending Less brings us a recipe for Pork Tenderloin that goes straight from the freezer to the slow cooker. No oven needed!

I am all about some bulk cooking when I can and this Broccoli Chicken Bake by Money Saving Mom looks like a keeper!
Here is a great meatless option that makes enough for two meals. You can make these Cheese Enchiladas by Life as a Mom and serve one and save one for later.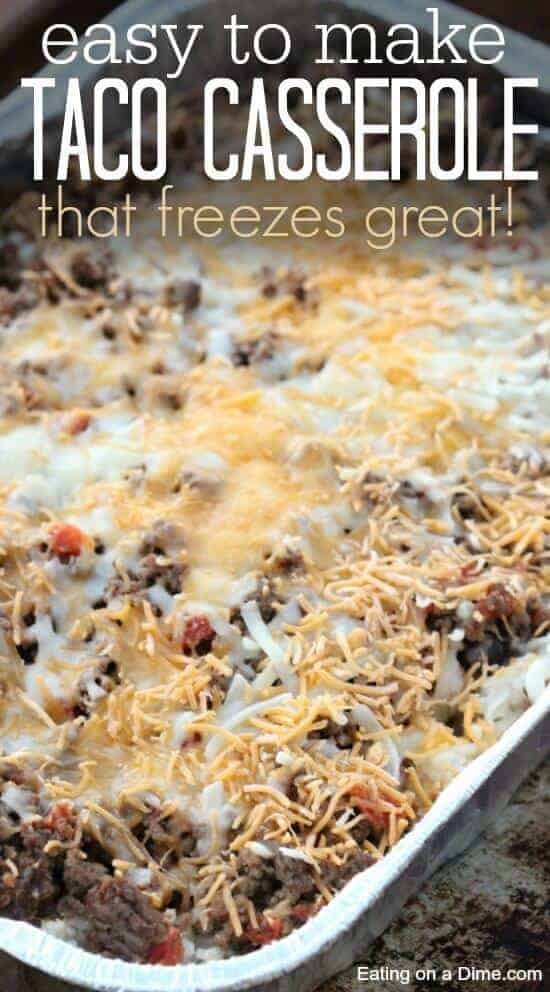 This easy and delicious Taco Casserole by Eating on a Dime freezes so well and tastes SO good!
Intentional by Grace shows us how to make our own frozen pizzas. Not only do they look delicious, but you know that they have fewer preservatives than store-bought.

Sally's Baking Addiction hits it out of the park with these homemade ham and cheese pockets. My kids would devour these!
Are you drooling over this pizza casserole? Tastes Better from Scratch always makes a good meal and this one would freeze so well!
Not only do these scalloped potatoes and ham look great, Six Cents gives us the 101 on freezer cooking. Great article!
I love many recipes that have a short list of ingredients, but this 5 Ingredient Beef Stroganoff that you can freeze by Nums the Word has my complete attention.

Packed with protein, these freezer breakfast burritos by Yummy Healthy Easy are perfect for on the go mornings or even for dinner!
You may also like…