Table of Contents
Sheet pan meals make dinnertime a breeze. You load up tons of delicious food onto one pan, cook, only have one pan to wash. The best part… you get a yummy and large meal that you'll even have leftovers to enjoy the next day.
I love the idea of simplifying and I knew you would love it to and I can't wait to share these meal ideas with you! Watch out… you are going to want to make all of them and they look stunning on the pan… all of those colors and textures… yum!
Let's see those delicious and easy sheet pan meals…
This sheet pan philly cheesesteak is possibly one of the easiest ways I've seen to make you own homemade, big and juicy sandwiches.
Doesn't it just look amazing? Eazy Peazy Mealz knows exactly how to cook a decent spread for a delicious sandwich. I can't wait to give this one a try.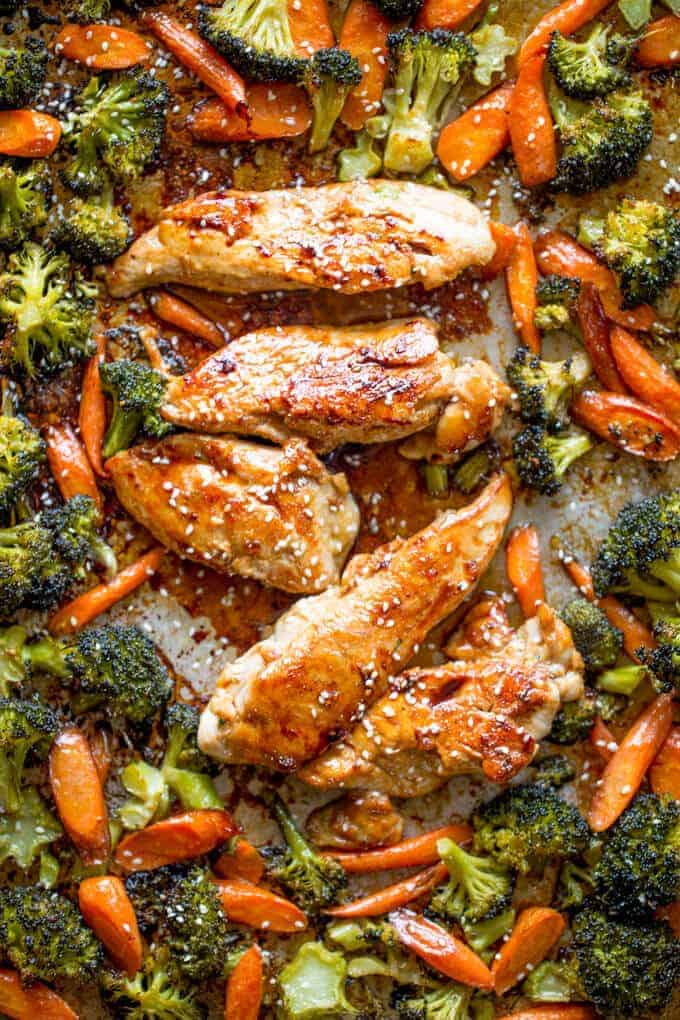 Sheet Pan Korean Chicken and Vegetables leaves room for lots of surface area where you can have a lot of delicious caramelization going on for both the chicken and the veggies and since it all cooks in the oven it is basically totally hands off. Dinner then Dessert has my mouth watering on this one!
This Sheet Pan Chicken Stir Fry from Diethood is genius!
I love that there is no frying and getting oil all over the kitchen and you still get all that goodness and taste. Are all of those colors not just beautiful and begging to be eaten? Just one more recipe for me to add to my list of must-make dinners!
Okay… this looks healthy and super delicious. Can't you literally just smell this one cooking.
A delightful citrus glaze, mixed with asparagus and salmon. So many flavors going on at the same time and on the same pan. This would be a wow meal to just whip out of the oven as your guests arrive. They would think that you were a real chef.
Thank you Delightful E Made for increasing my street cred in the cooking world when I make this one!
Looking for a fun spin on nachos? Melanie Makes is sharing this fabulous idea for Huevos Rancheros Nachos and they look amazing.
This is not your run of the mill nacho recipe. It is loaded with tons of ingredients and you simply layer them on and pop them in the oven.
Once they bake for a little while, you have a whole pan of nachos that will feed an entire family (or a small city!). I simply adore this idea!
This recipe from Kaylin's Kitchen is perfect for those counting carbs or with special dietary needs.
It is a Low-Carb Chicken Stir-Fry Sheet Pan Meal. And this recipe is also low-glycemic, dairy-free, South Beach Diet friendly, and can be gluten-free if you choose gluten-free soy sauce.
The Creative Bite shares her super simple recipe for a BBQ Shrimp and Sausage Sheet Pan Meal.
This Southern-Style delicacy is such a great comfort food and it certainly will feed a crowd. I love that she used fully pre-cooked sausage to make this a quick and easy meal to get on the table. So smart!
This is such a simple meal to throw together and a great way to get veggies in the bellies of your family. Julie's Eats and Treats shares her recipe for chicken and vegetables and is doesn't get any more delicious.
This type of recipe is so great, because you can substitute the vegetables that your family loves the most and it will pair perfectly with the chicken! Another must-make meal on my list.
Love fajitas? This recipe from the House of Yumm is going to become a favorite.
The most difficult part will be slicing the vegetables, but she shares great tips and also a yummy homemade fajita herb mix idea. This looks like a winner in my book and all of those colors look like a rainbow of delight on a sheet pan.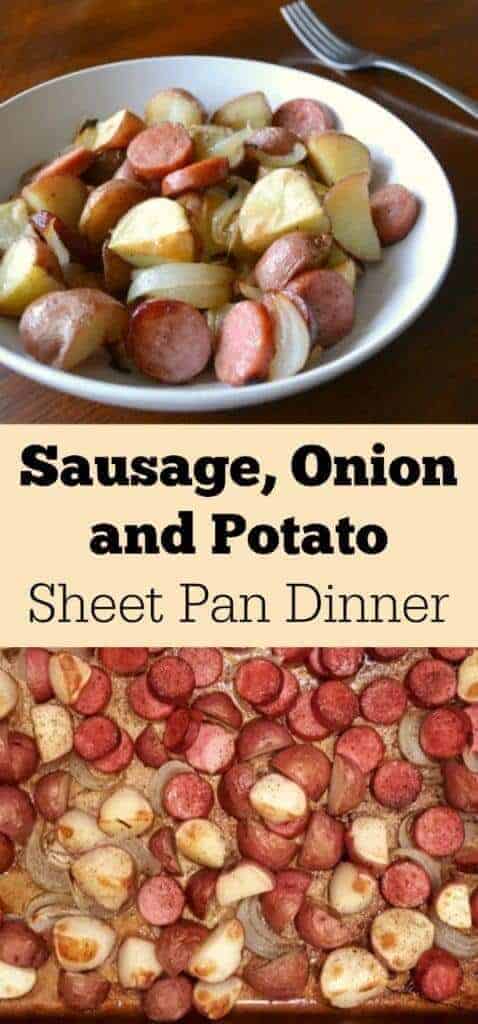 Looking for the ultimate comfort food? Look no further than Wonderwoman Wanabee's Sausage, Onion and Potato Sheet Pan Meal.
It is loaded with goodness and will certainly hit the spot of anyone who tastes it. I love that it makes SO much food. Such a great recipe for leftovers and to fill the bellies of hungry teenagers, too!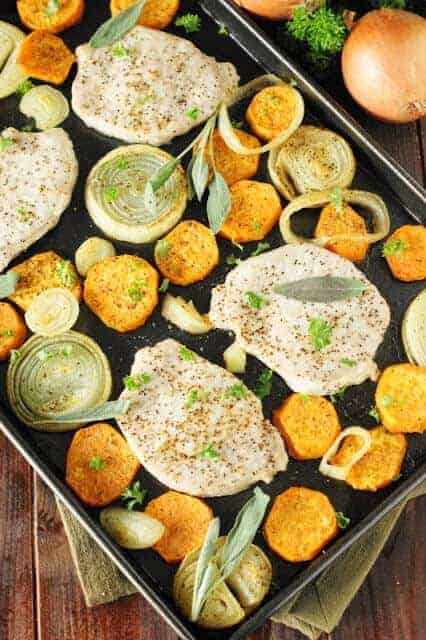 The Kitchen is My Playground shares her recipe for this light, but packed with goodness recipe of Baked Pork Chops & Sweet Potatoes.
This is a great spin on the normal chicken recipe and who doesn't absolutely love sweet potatoes? When they bake up in the oven, they almost taste like dessert and I really do love dessert!
Don't worry, there are more vegetables included in this recipe, too. It is one for the win!
Be sure to pin these recipes for later…
I think you will also love these collection of recipe ideas, as well…
Instapot Recipes – another easy dinner idea with minimal clean up!
Instant Pot Recipes That Will Speed Cooking Up to 6 Times as Fast
My Favorite Low Carb Recipes… These are Amazingly Delicious!