This post may contain affiliate links. Read my disclosure policy here.
This delicious Alaskan Glacier Martini Recipe is made up of vodka, gin, light rum, blue curacao, sweet n' sours mixer, and topped off with a splash of lemon-lime soda. But the icing on the cake is the sweet and airy meringue cookie "glacier" floating on the top!
We have recently become obsessed with meringue! If you love meringue as much as we do, then you will go crazy for this Strawberry Shortcake Baked Alaska and our Lemon Meringue Cookies!
I recently returned from an amazing trip to Alaska on the Island Princess. I am excited to partner again with Princess Cruises to not only tell you about my experiences, but to share some amazing recipe inspirations from my travels! This post and trip were sponsored by Princess Cruises, all opinions are 100% my own.
When you think about Alaska, what are the first things that come to your mind. For me it is glaciers and icebergs!
The view off our balcony on our ship didn't disappoint when it came to spotting floating ice! Especially while we were cruising through Glacier Bay at night, sipping cocktails and watching the beautiful water covered in ice and the incredible glaciers calving in the distance. It was awe inspiring.
One of my favorite drinks is a martini and lucky me….the Island Princess has an entire bar dedicated to martinis! Crooners, was this lovely little old-time martini bar on the ship that had a huge martini menu and always had someone playing piano and singing. This was the perfect place to unwind after our full days touring the Alaskan ports of call! (want to hear more about our excursions… they were amazing!
My trip inspired me to develop my very own martini, the Alaska Glacier Martini! This recipe takes some Blue Curacao, which gives the drink its blue hue and tops it off with a delicious and light meringue cookie floating on top (just like the icebergs in Alaska – get it?) And… you get your drink and dessert all in one!!
How to make a martini:
Making our Alaskan Glacier Martini is super easy!
To get started, mix over ice in a cocktail shaker:
2oz. blue curacao
2oz. sweet n' sour mixer
1/2 oz. gin
1/2oz. vodka
1/2oz. light rum
SHAKE WELL.
Awww..it's already bringing back the memories!
Pour into a chilled martini glass and add a healthy splash of lemon-lime soda. Chilling the martini glass is just a personal preference but I highly recommend it!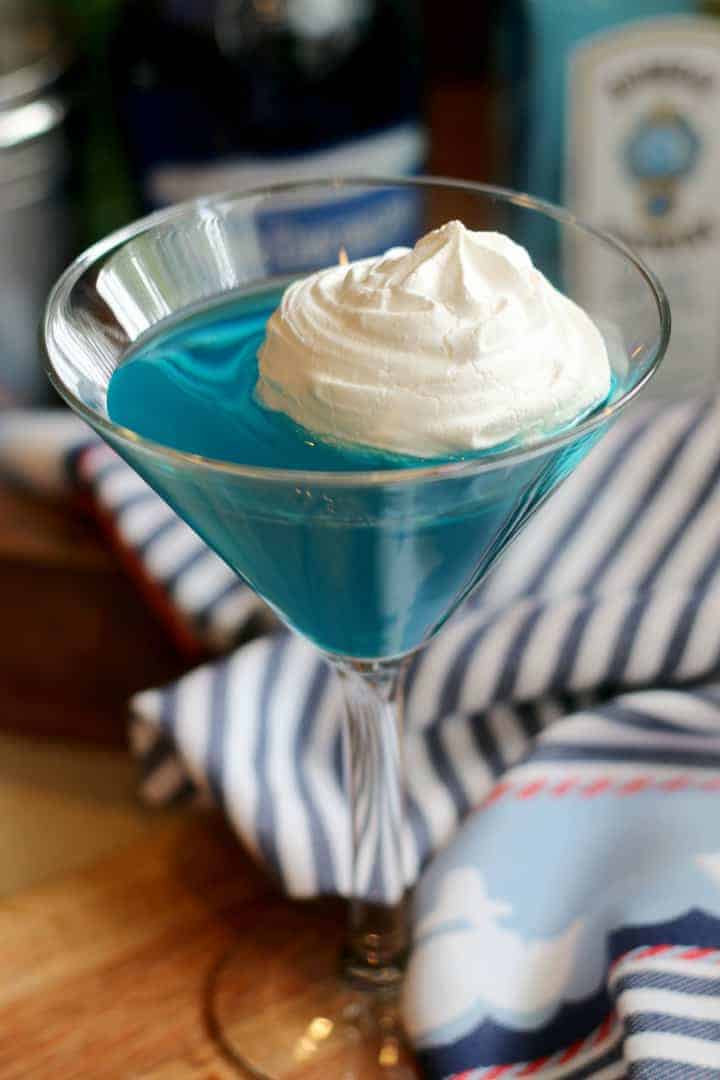 How to make Meringue Cookies
Finish this Alaskan Glacier Martini with a delicious, sweet meringue cookie for your floating iceberg. I made these meringue cookies but if you are short on time or simply don't feel like being a baker, you can use store-bought meringue cookies.
Don't worry, you won't believe how easy these Meringue Cookies are to make! Just use our easy Meringue Cookies Recipe!
All you need are 4 simple ingredients and about 10 minutes of prep time. (they will need to cool for about two hours, but you can also make these days in advance. They will keep for up to two weeks!)
Once you have your meringue "glacier" cookies, you are ready to start mixing your cocktail. One sip and you'll be taken back to all the great memories you made on your Alaskan cruise.
Alaskan Glacier Martini
This delicious Alaskan Glacier Martini is made up of vodka, gin, light rum, blue curacao, sweet n' sours mixer, and topped off with a splash of lemon-lime soda. But the icing on the cake is the sweet and airy meringue "glacier" cookie floating on the top!
Prep Time: 5 minutes
Total Time: 5 minutes
Course: Beverage
Cuisine: American
Servings: 1 serving
Ingredients
2 oz. blue curacao
2 oz. sweet n' sour mixer
1/2 oz. gin
1/2 oz. vodka
1/2 oz. light rum
1 splash lemon-lime soda
1 meringue cookie (*see recipe above)
Instructions
Chill martini glasses until ready to serve.

Add all ingredients to a cocktail shaker filled with ice. Shake vigorously.

Garnish with meringue "glacier" cookie and enjoy!
Nutrition per serving
Calories: 320kcal | Carbohydrates: 14g | Sugar: 10g |
Keyword: adult beverage
Are you heading to Alaska anytime soon? You will for sure want to check out our Alaska Packing List. It tells you everything you need to bring with you (and what you don't need to bring too!)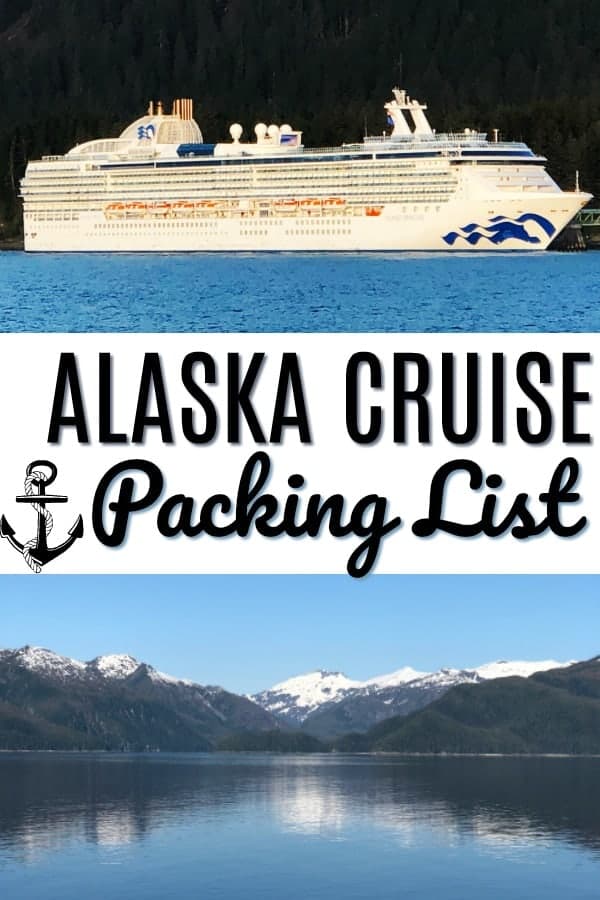 Sign up for the Princess Pinky Girl Newsletter and automatically receive our latest & greatest delivered right to your inbox! Follow Princess Pinky Girl on Facebook, Twitter, Pinterest and Instagram for all of the newest recipes, crafts, travels and updates!
If you make a Princess Pinky Girl creation make sure you take a picture and share it on Instagram with @princesspinkygirl ! I love seeing your masterpieces!