Pinterest is great for so many reasons, but one of my favorite types of pins are home organizing ideas! I have gotten so many great organizing ideas which typically re-purpose common household items. I am going to share a few on my favorites. If you have seen some other good ideas, PLEASE share them with me!!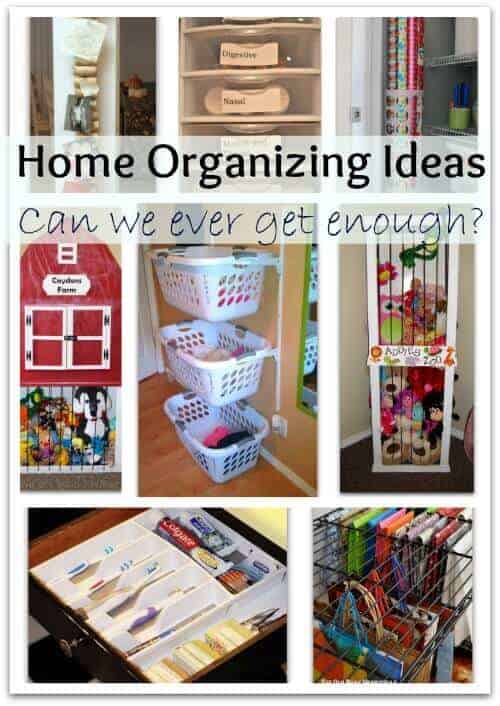 Toothbrush Organizer
Use a cutlery organizer to store you toothbrushes and toothpaste – honestly, why have I never thought of this???
Wrapping Paper Organizer
This is GREAT! I think this is an IKEA plastic bag holder and they are about $1.50 each! Great way to get the rolls off of the floor and easy to find and put away!
Source: interiorcandy.com
Gift Wrap Organizer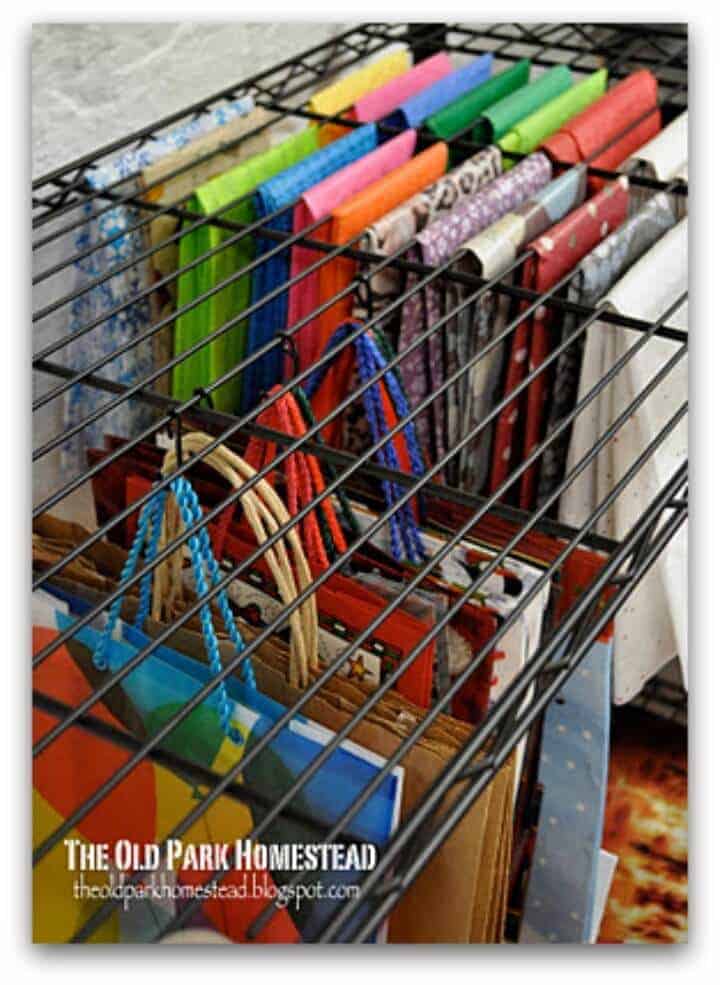 This is brilliant! Take a wire shelf and put some "s" hooks on it. Hang your bags and tissue paper from the wrack – keeps everything neat and easy to find and grab!
Source: theoldparkhomestead.blogspot.com
Medicine Organizer
I should have been a girl scout – I am always prepared. Whichever end you are having problems with, I have something to help fix it (even some placebos for the kid who has a tummy ache or headache just in time for bedtime!) The trouble is, finding the right meds in my mess of a cabinet. I saw this on Pinterest and loved this idea!! I already had the drawers, but you can get them at Target (best place ever, a topic for another day!) and a label maker, if I haven't mentioned it before, I have an obsession with my label maker (also a topic for a blog of its own!) – or you can print the labels from your computer. If you haven't done this yet, don't delay, you will thank me that day that you need THAT medicine RIGHT now!!
Wine Cork Picture Display
Not the best picture of this project, but I love it and have the perfect place in my house to hang it! This is great way to display all of the holiday cards that you get! All you need is wine corks, a yard stick and a hot glue gun! How cute is this!!
souce: frenchfriesandfrosting.com
Stuffed Animal Zoo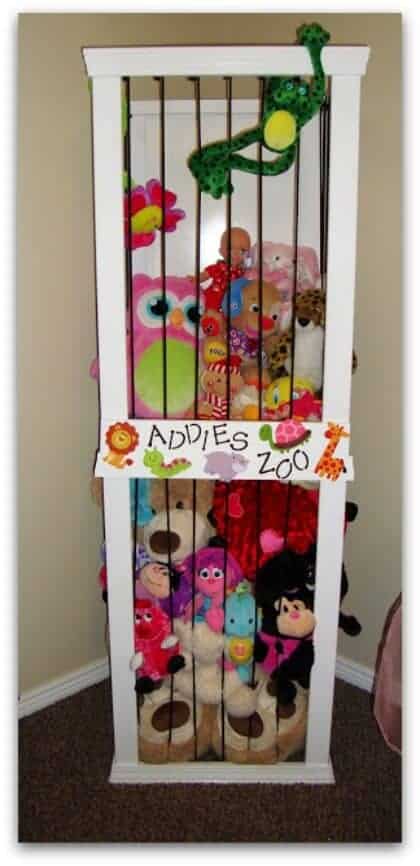 These would have been sooooo great for us! My dog, Bella (the Princess Pinky Girl name did not stick with my boys – we settled on Bella) "enjoys" an occasional stuffed animal. She thinks of our basement as her stuffed animal buffet. these would have saved many a stuffed animals stuffing! It is basically a re-purposed curio cabinet with the glass taken out with bungee or shock cords drilled in.