This post may contain affiliate links. Read my disclosure policy here.
Bacon substitutes are so yummy!
I know… most of you love bacon and have found countless ways to incorporate it into every meal, even desserts! This post goes out to those who are vegetarian, vegan, or just trying to eat a little more healthy. I saw a segment on Dr. Oz and was fascinated. Today I bring you 8 delicious bacon substitutes! Yes… I think you'll find them really interesting and really delicious!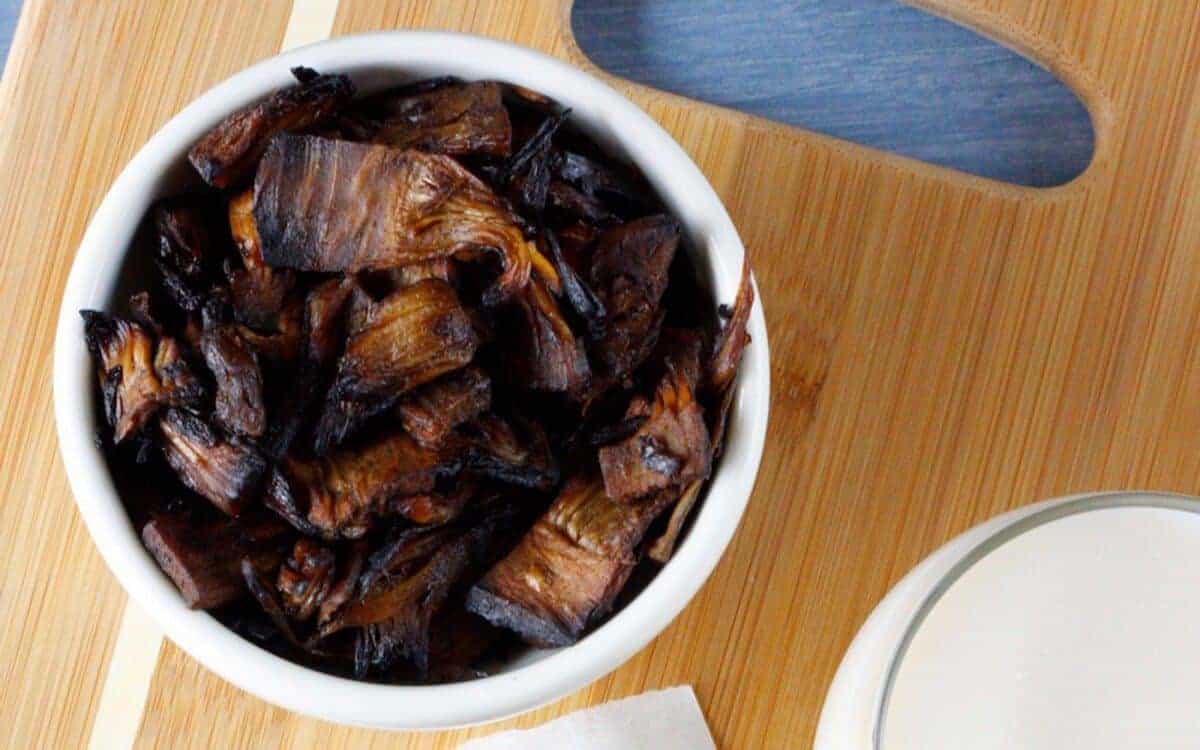 Have you ever heard of jackfruit? This tender, fleshy fruit easily soaks up flavors , so when marinated in a smoky, pepper-maple mixture, it takes just like bacon!
Some people think this one is a bit strange, but it really is a good sub for bacon bits. It is a mix of nutritional yeast, cumin, maple flavor and stevia. TVP stands for textured vegetable protein if you were wondering.
Making vegan bacon out of rice paper and a bacon marinade is a yummy and crispy. You've got it right, rice paper, that stuff vegans salad wraps with. It looks good!
This recipe looks amazing. The Kitchn shares how they slice the eggplant into super thin pieces and fry them up just like the real stuff! I think I'd like to try this one out.
With only a few ingredients (portobello mushrooms, grapeseed oil and spices), you can create a snack to eat on its own or use for burgers, sandwiches, or on its own!
5. Beet Bacon
Beet bacon is really quite simple to make. Slice beets super thin, brush them with coconut oil, add a little salt and pepper and pop them in the oven!
Doesn't this look amazing? I can't wait to give this recipe a try I love coconut and I think sounds so good. It's creator, Cookie and Kate says "It's crispy, sweet, salty and tastes just like the real deal, so don't knock it til you try it!".
7. Carrot Bacon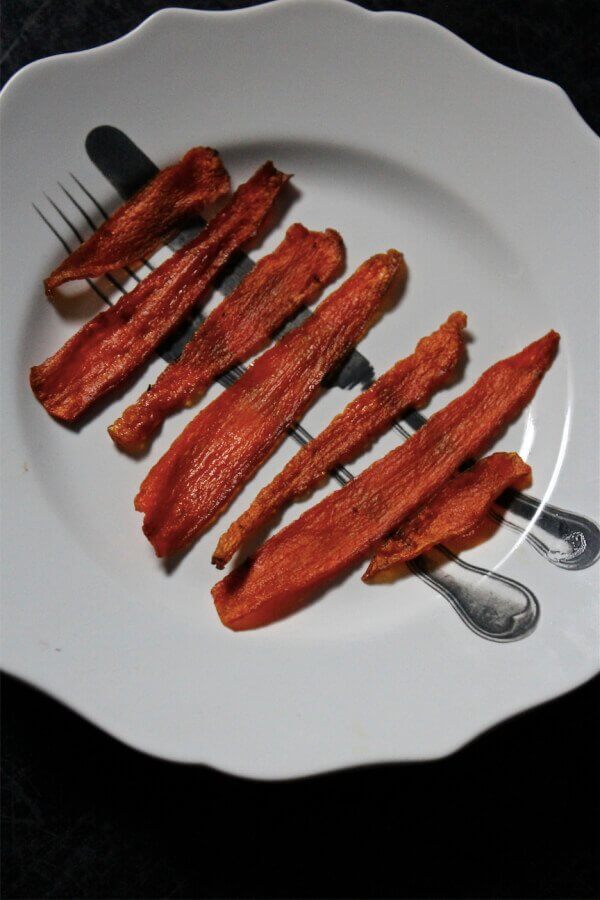 This bacon substitute was tried and tested until Meet the Shannons found it to be perfect and I think that carrots would be delicious with a little smoky bacon flavor.
Sign up for the Princess Pinky Girl Newsletter and automatically receive our latest & greatest delivered right to your inbox! Follow Princess Pinky Girl on Facebook, Twitter, Pinterest and Instagram for all of the newest recipes, crafts, travels and updates!
If you make a Princess Pinky Girl creation make sure you take a picture and share it on Instagram with @princesspinkygirl ! I love seeing your masterpieces!